AUVON Wheelchair Seat Cushions (18"x16"x3") for Sciatica, Back, Coccyx, Pressure Sore and Ulcer Pain Relief, Memory Foam Pressure Relief Cushion with Removable Strap, Breathable & Waterproof Fabric
AUVON Wheelchair Seat Cushions (18"x16"x3") for Sciatica, Back, Coccyx, Pressure Sore and Ulcer Pain Relief, Memory Foam Pressure Relief Cushion with Removable Strap, Breathable & Waterproof Fabric
Secure and Safe

Memory Foam

Ergonomic Design

Waterproof & Breathable
Regular price
Sale price
$32.99
Unit price
per

DELIVERY
Standard Shipping:
S$3.09
, FREE on orders S$37.02+
Estimated to be delivered on
08/06/2022 - 10/06/2022
.
Secure and Safe. To improve the safety of users in the wheelchair for daily activities, we designed a non-slip bottom and added a detachable strap to help fasten the wheelchair cushion in the wheelchair or other chairs. (Cushion size: 18"x16"x3")

Superior Memory Foam. As prolonged sitting increases tailbone pressure, this chair cushion uses superior memory foam, which better responds to your body heat, evenly distributes weight and relieves your tailbone pain and spinal pain.

Waterproof & Breathable. The cover was strategically designed with a layer of waterproof membrane, which protects the memory foam from sweat or urine and can be removed for machine washing (do not wash the memory foam). The butt cushion also features vent holes that allow for ample airflow and never trapped body heat.

Ergonomic Design. The unique U-cutout design floats your tailbone and hence alleviates pressure and minimizes coccyx pain. The slope and contoured surface shapes your lower body while providing support for your thigh with optimal comfort.

Built for Daily Seat. AUVON memory foam cushion (18" x 16" x 3") fits most wheelchairs around 17"-18" long and 16"-17" wide, and it can turn seats of scooters, office chairs, car seats, and dining chairs into comfortable seats.
View full details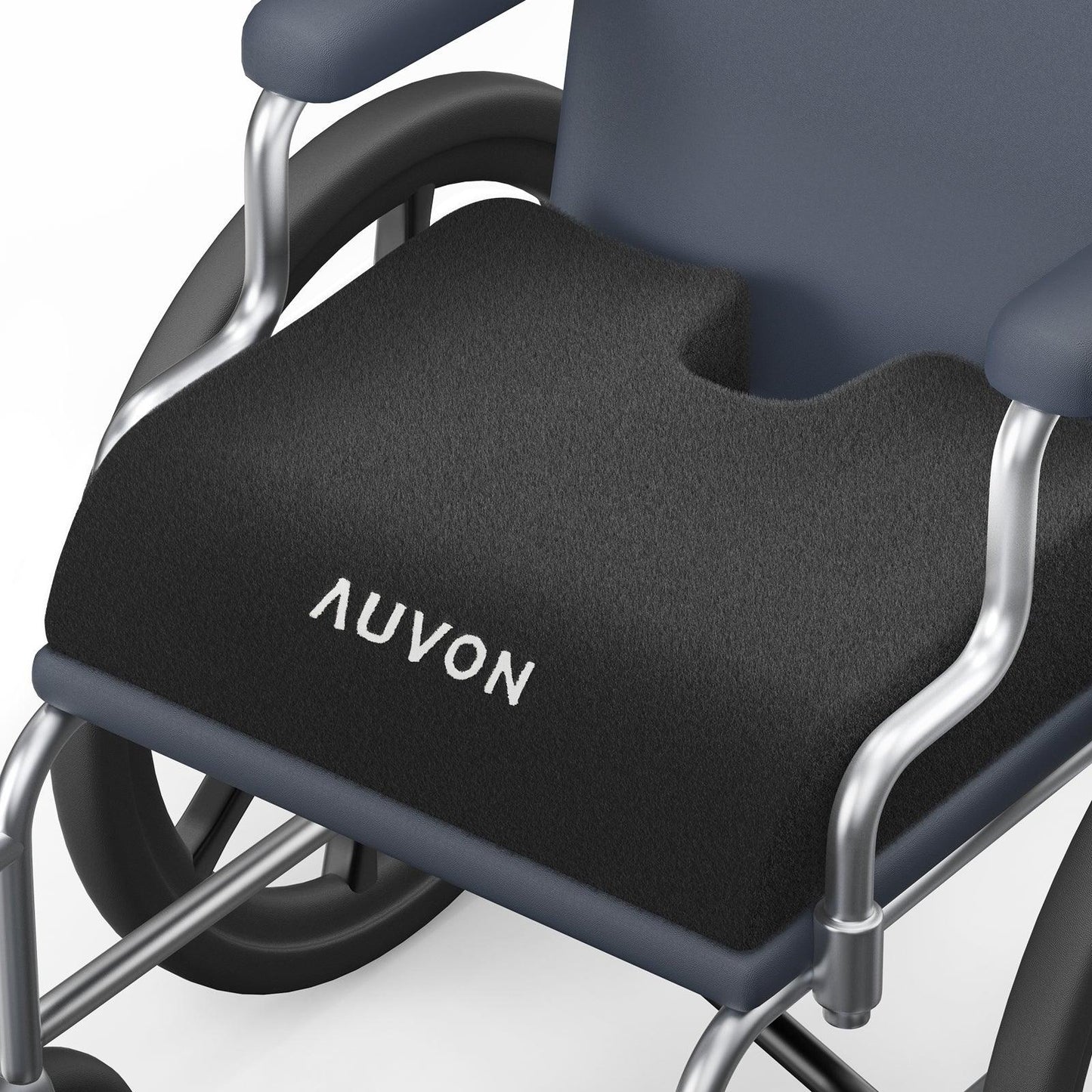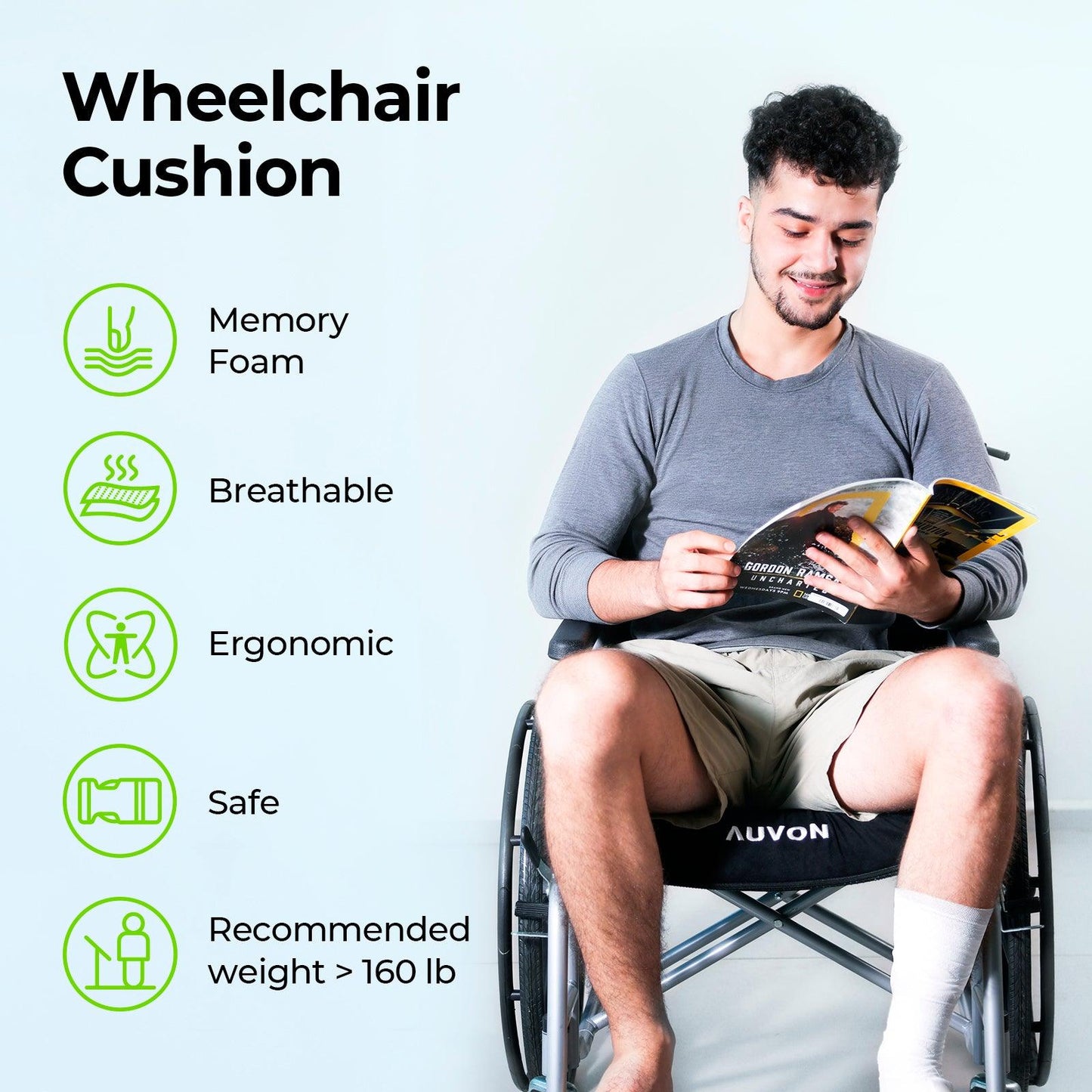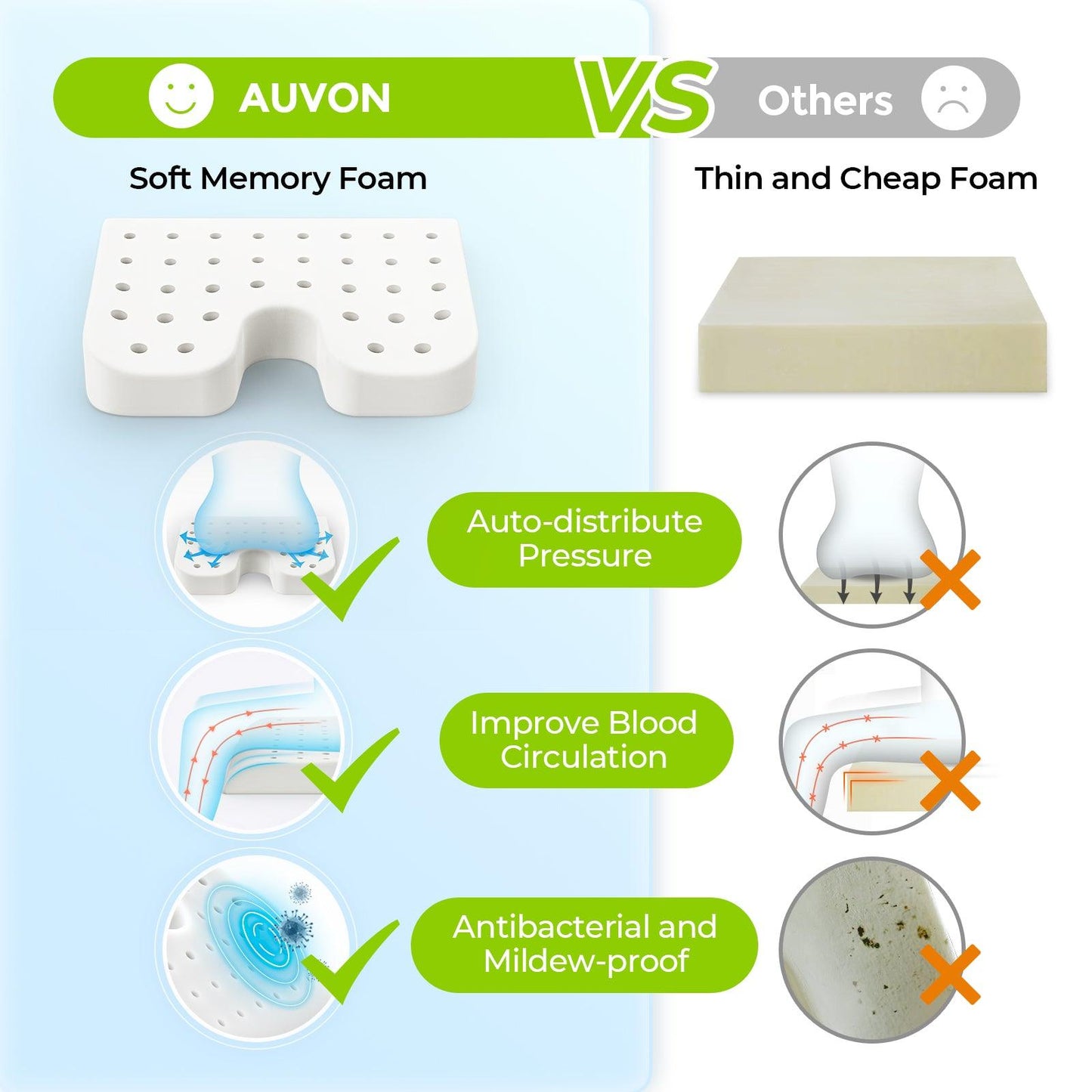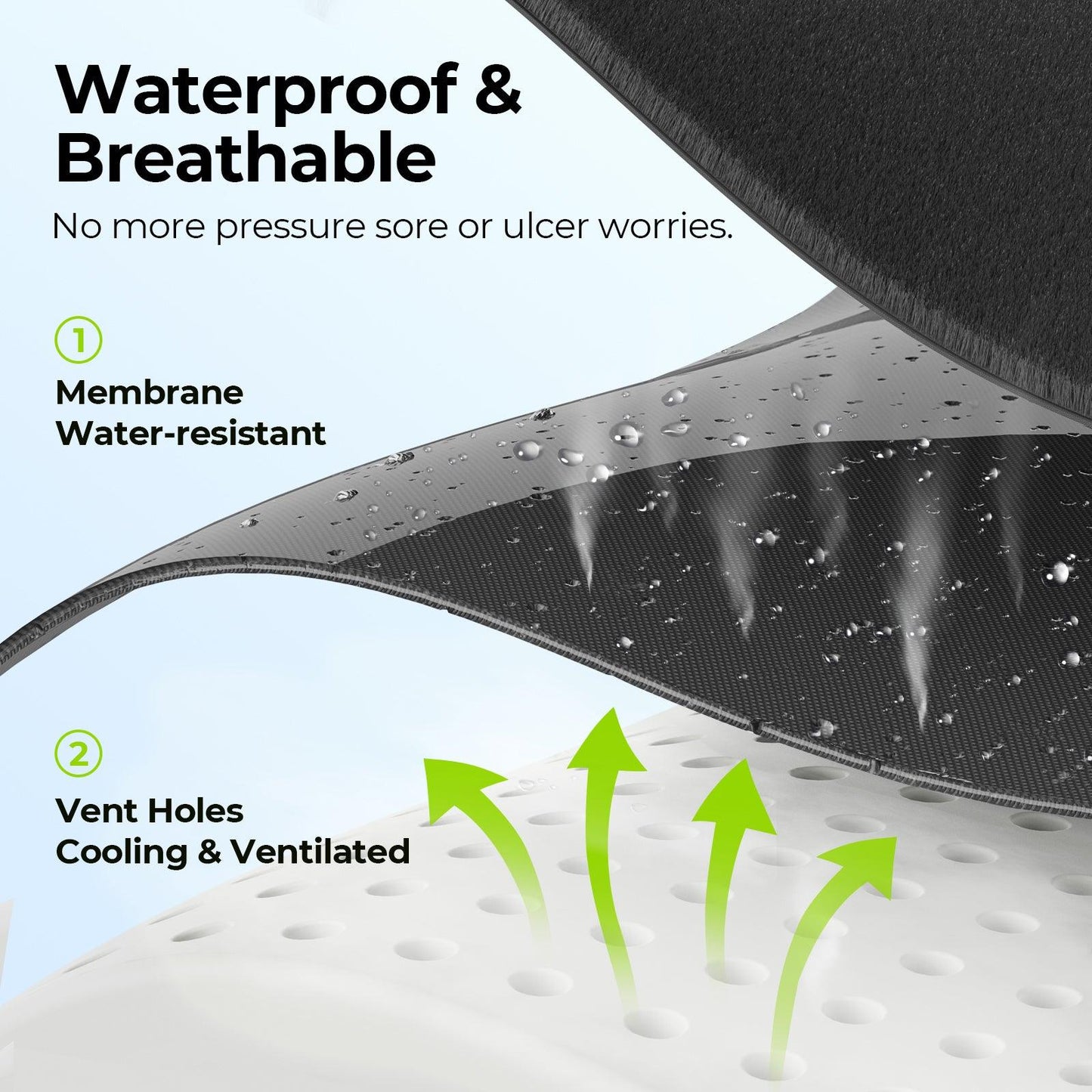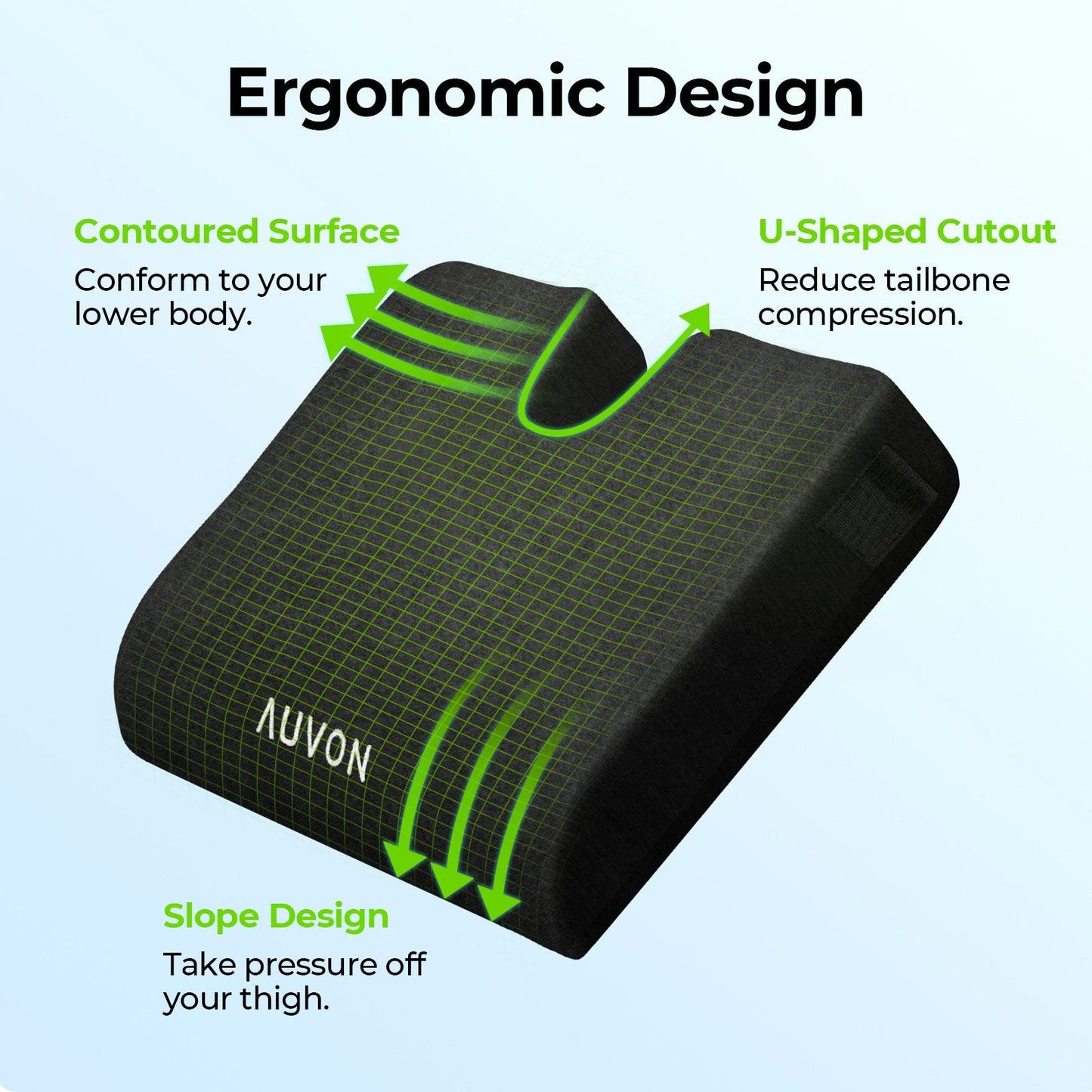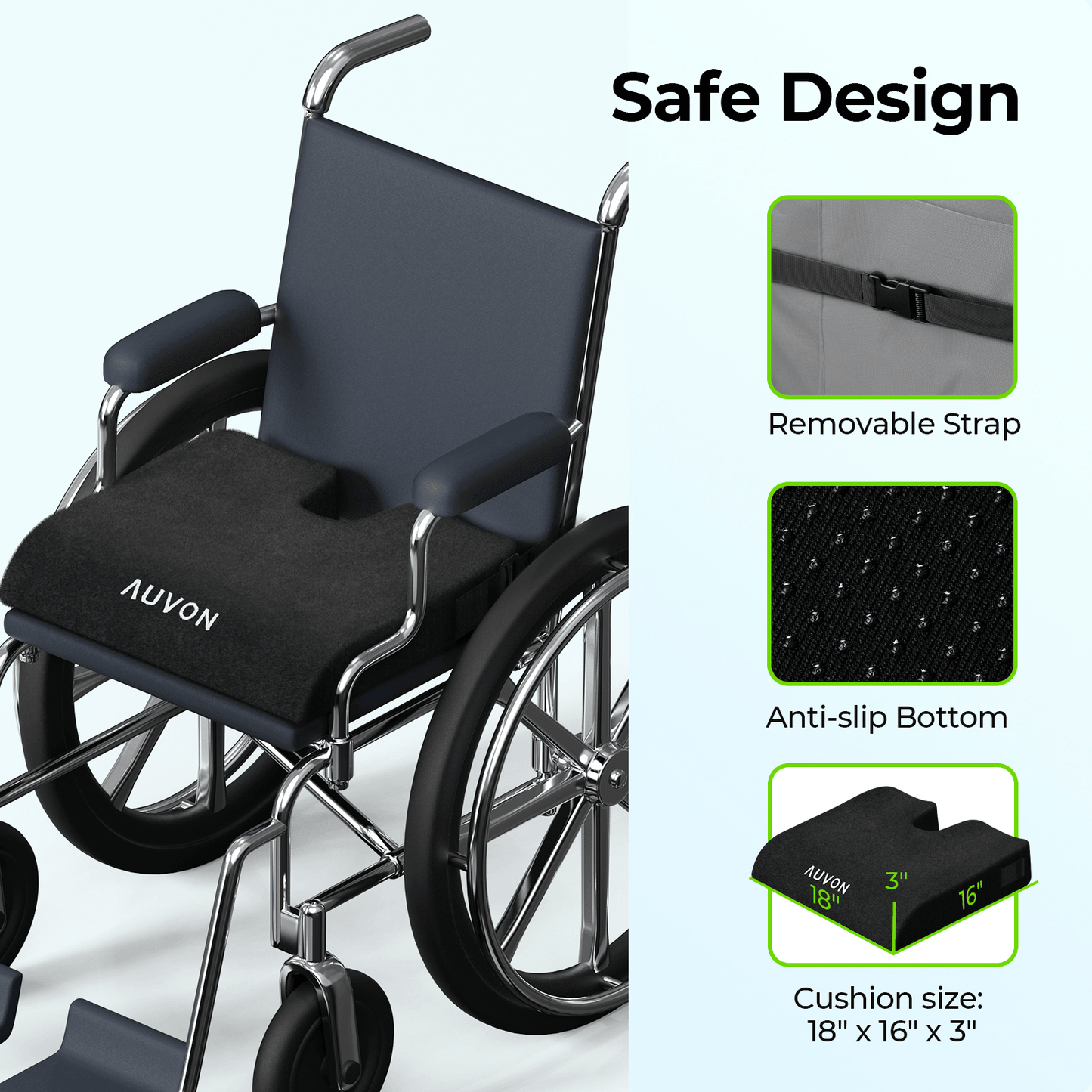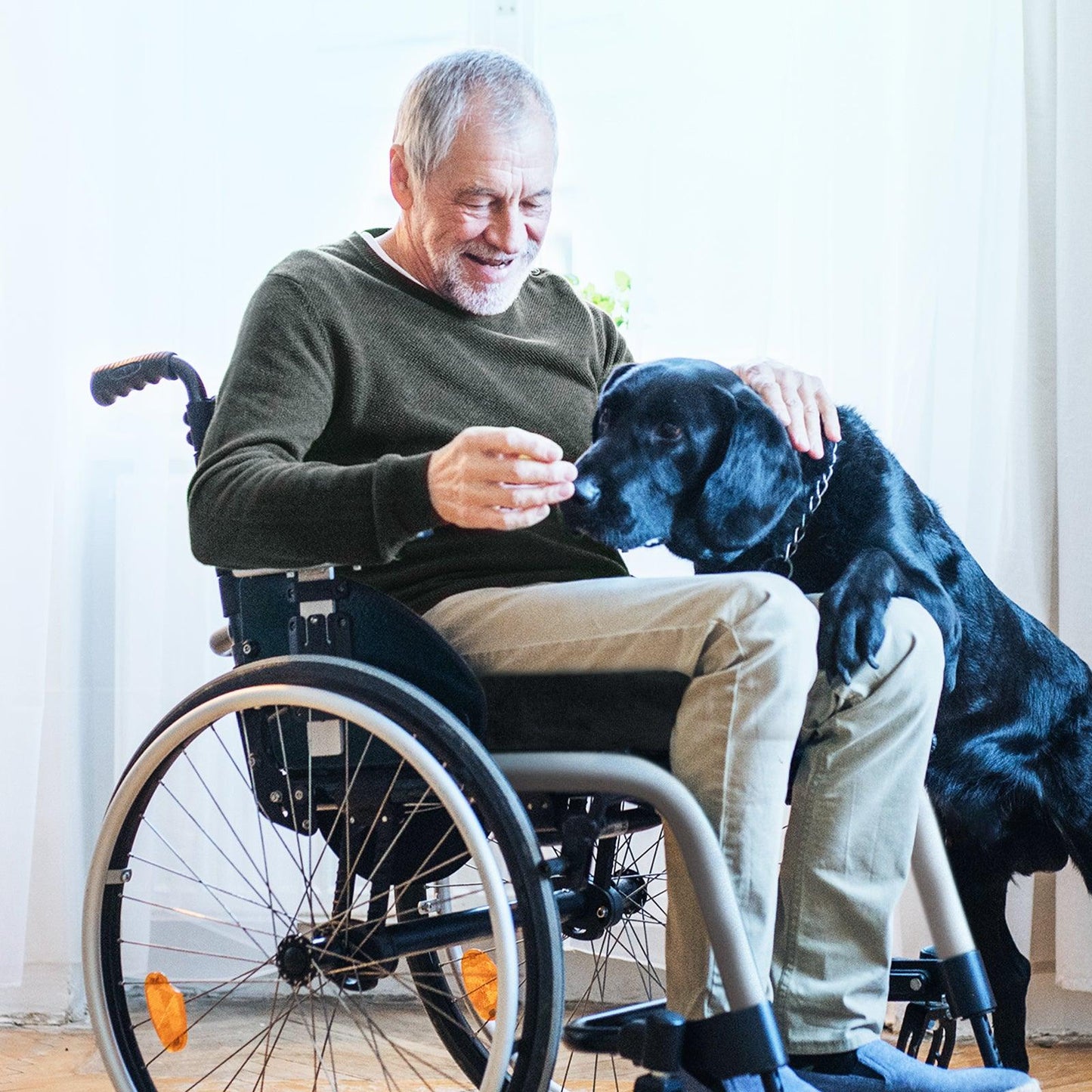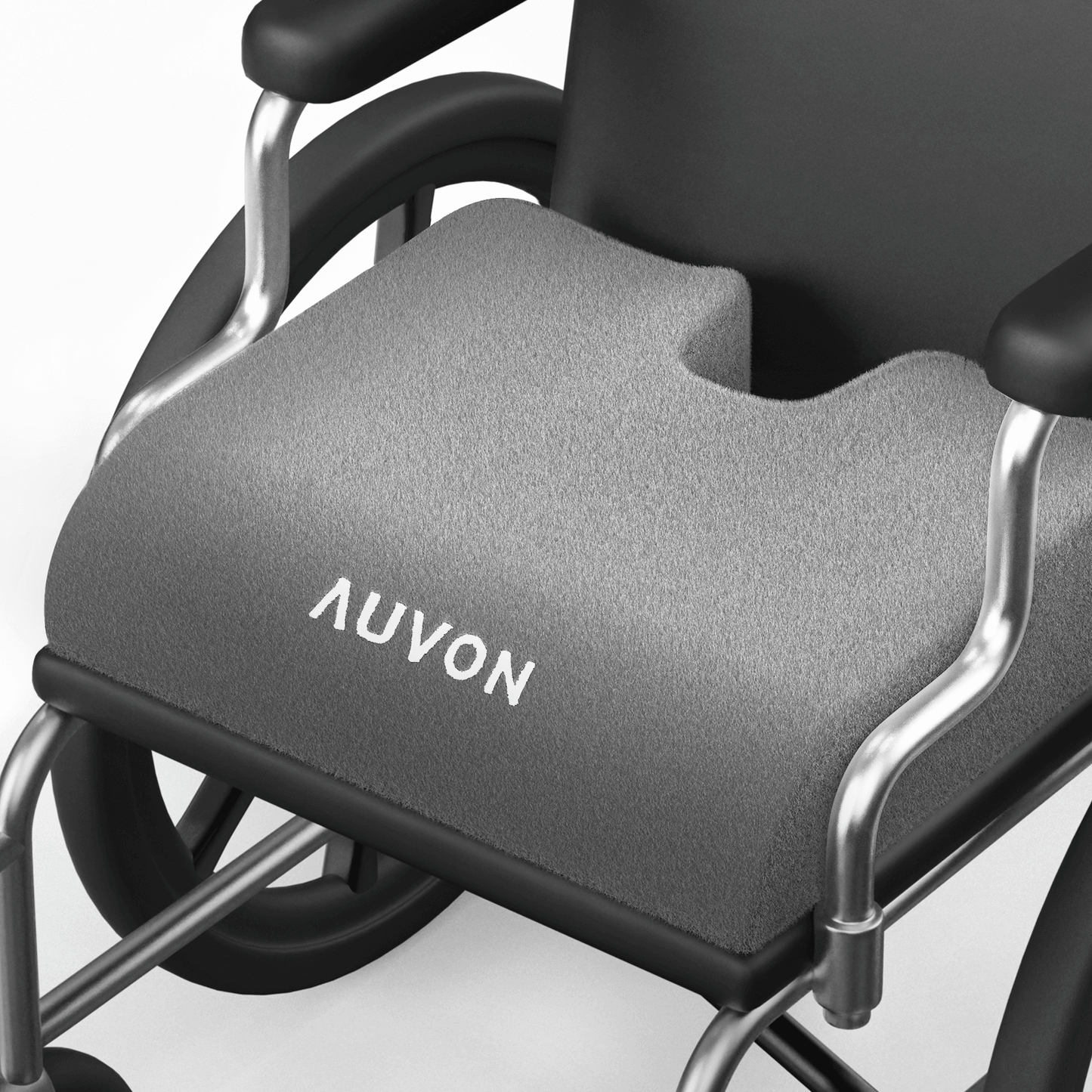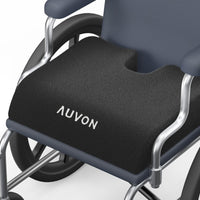 Regular price
Sale price
$32.99
Unit price
per
PRODUCT DETAILS

REVIEWS

REVIEWS