Less Pain

Safe to Use

Compatibility

Easy to Use
Regular price
Sale price
$7.99
Unit price
per

DELIVERY
Standard Shipping:
S$3.09
, FREE on orders S$37.02+
Estimated to be delivered on
08/06/2022 - 10/06/2022
.
Multicolored Lancets: Diabetes needles in orange, yellow, green, blue and purple add more fun to blood testing and bring vibrant color to your life!

Painless Blood Testing: The lancets for blood testing with a 0.31mm tri-beveled tip allow for an easy pricking into your skin with minimal trauma, less pain and faster recovery.

Safe Use: The glucose lancets are sterilized by medical grade gamma and the sterile needles are protected by caps to avoid cross-infection, making them safer for you to use.

Wide Compatibility: AUVON lancets 30 gauge are great partners for your lacing device. Besides the AUVON lancing device, it also works well with most of the lancing devices on the market.

What You Receive: 300 x 30G Colorful Lancets, Our 12-Month Warranty and Friendly Customer Service.
View full details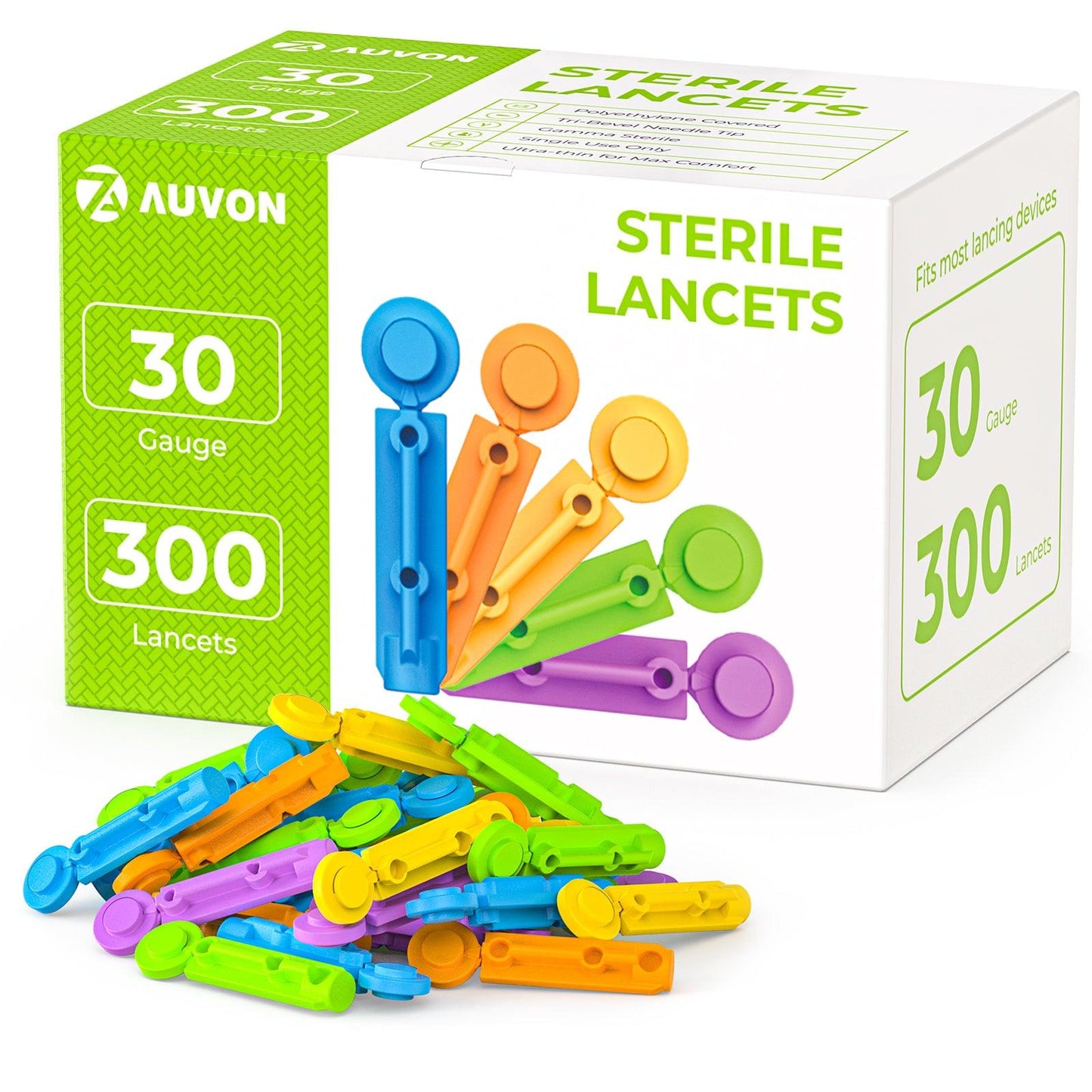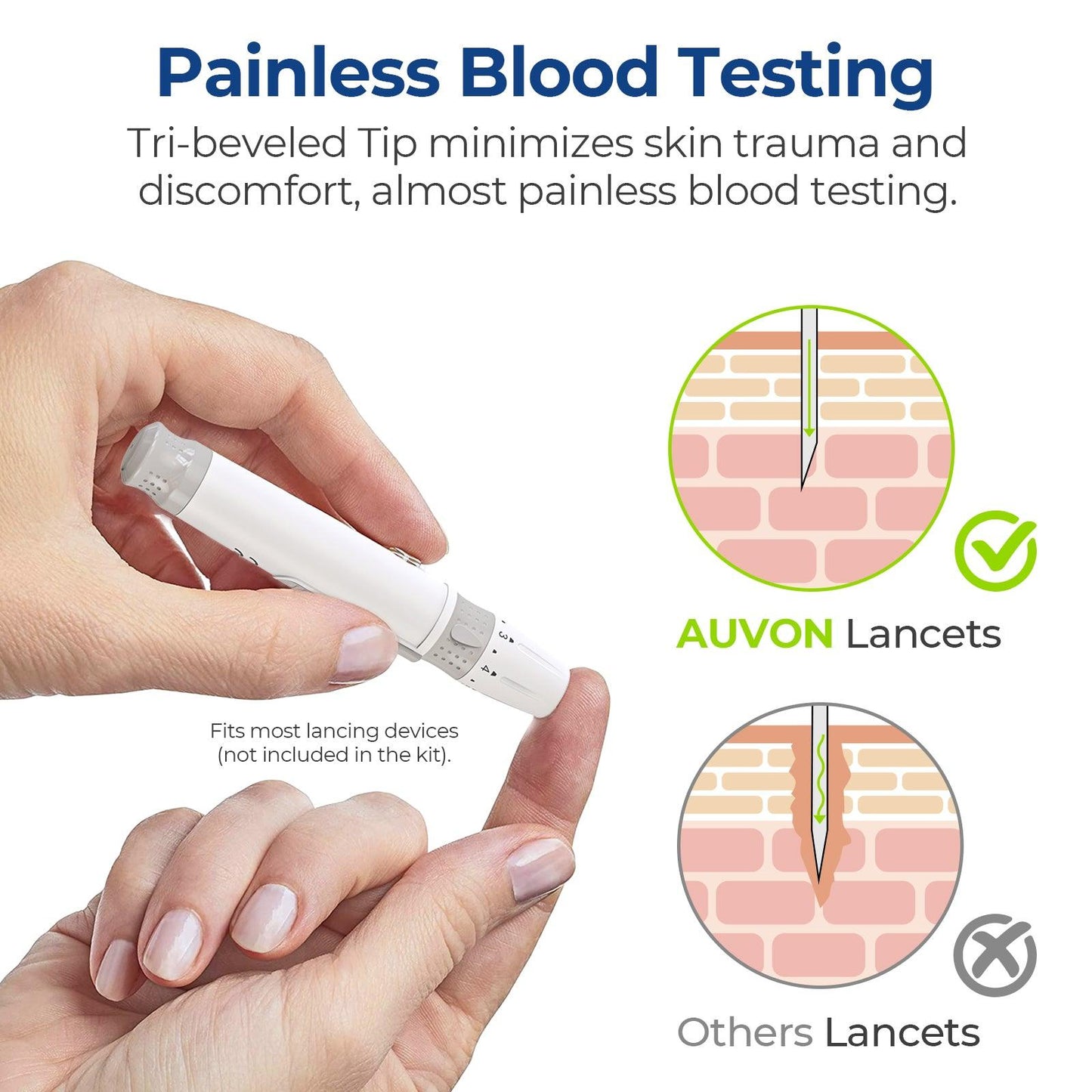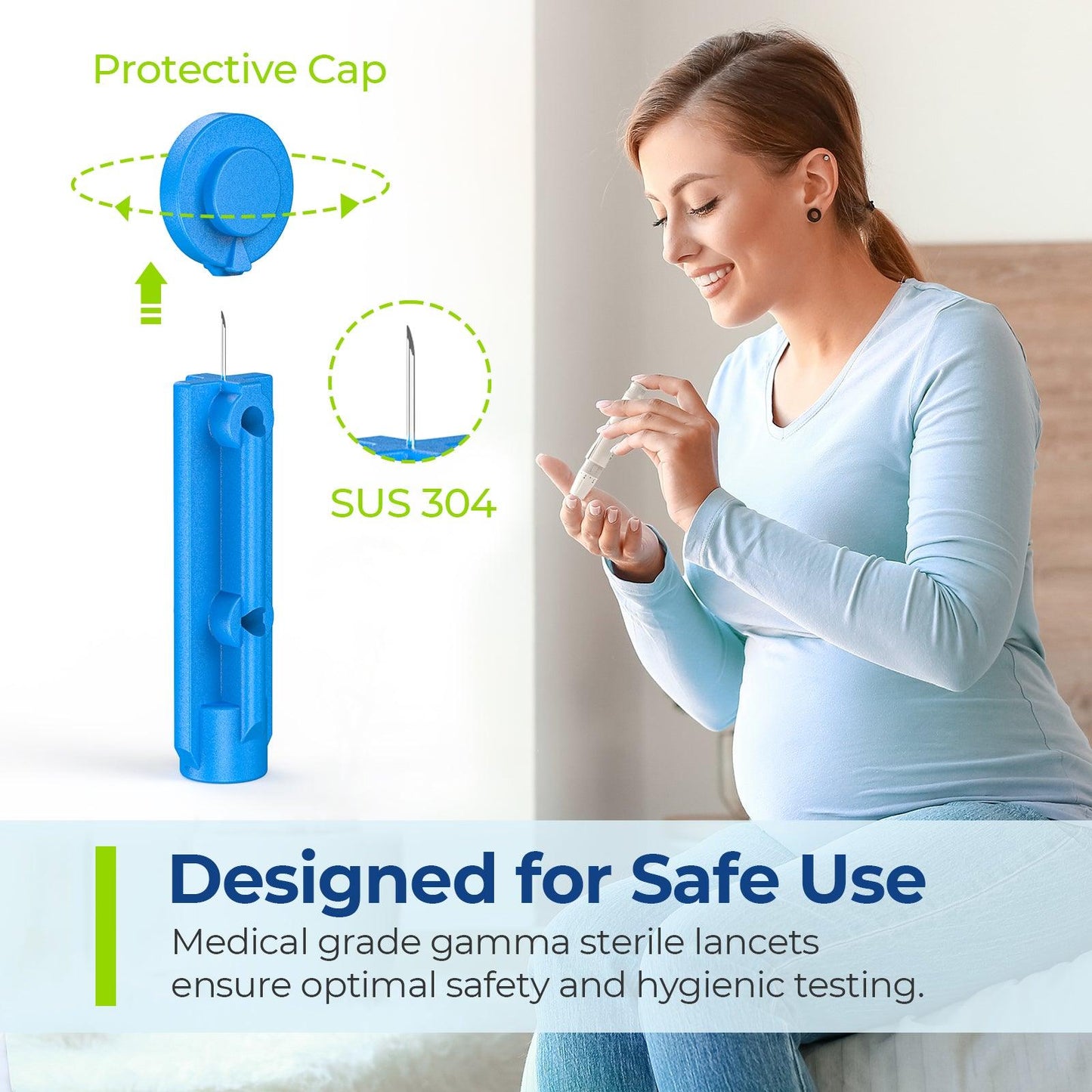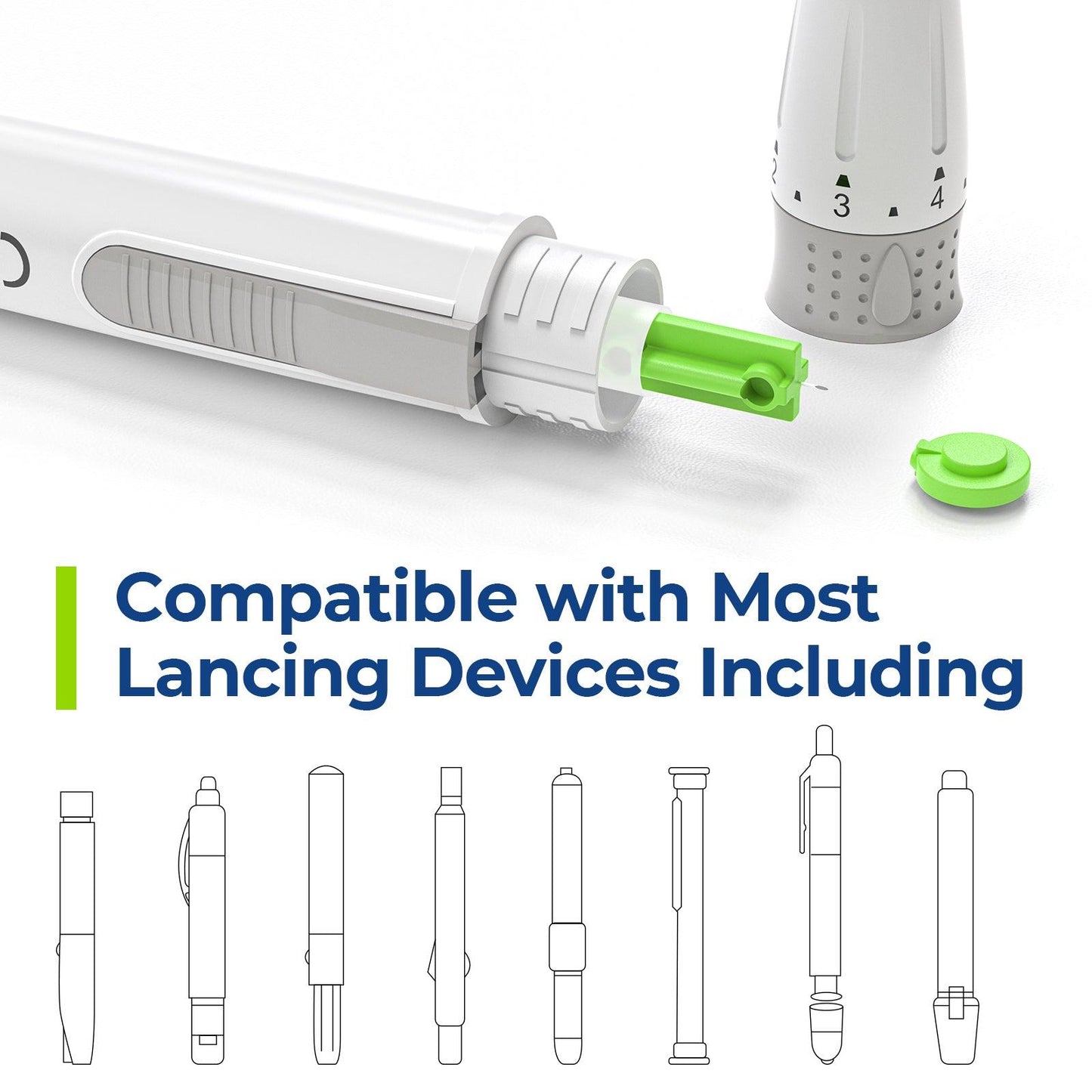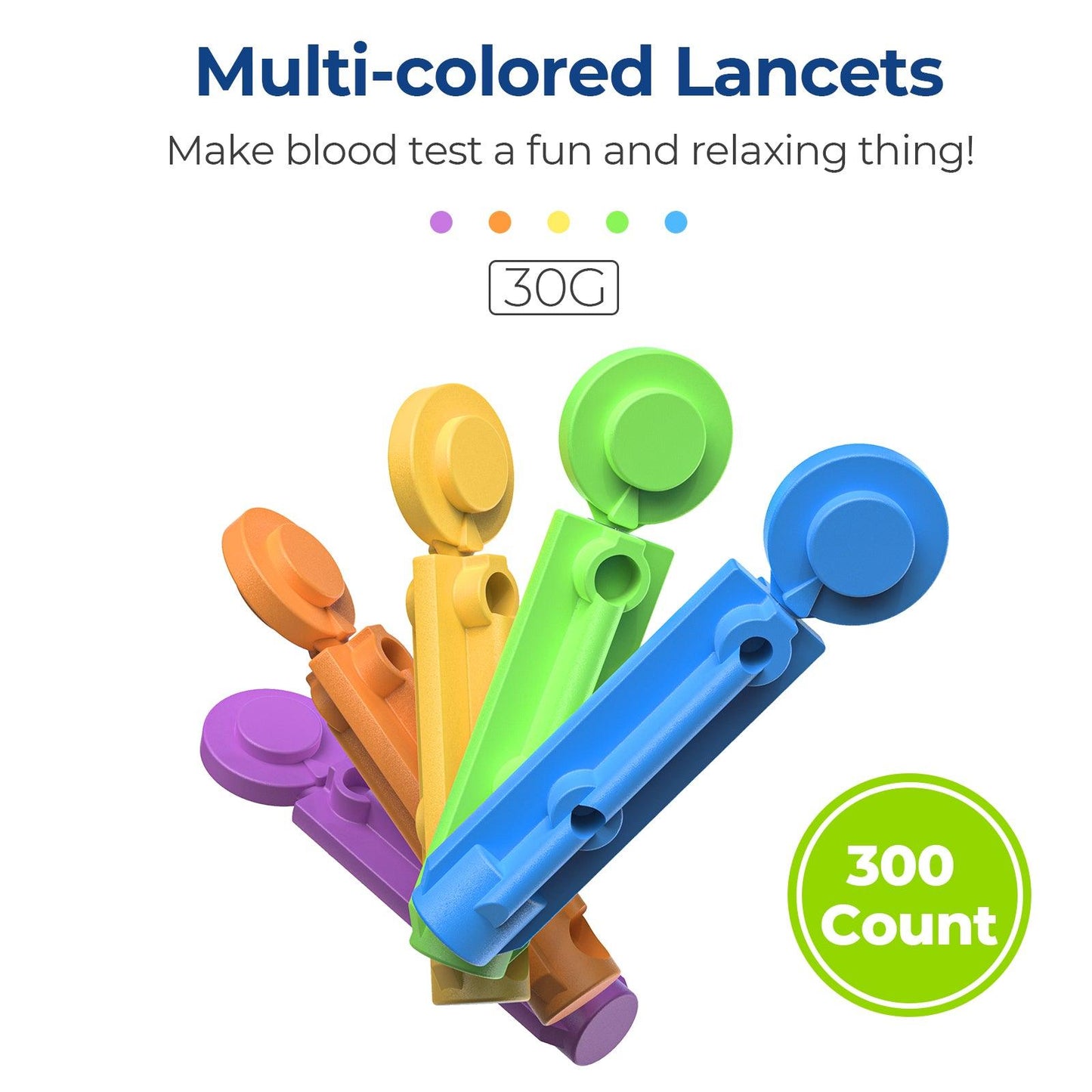 Regular price
Sale price
$7.99
Unit price
per
PRODUCT DETAILS

REVIEWS

REVIEWS