AUVON Blood Glucose Monitor Kit, High Accuracy Blood Sugar Test Kit with 50 Glucometer Strips, 50 30G Lancets, 1 Lancing Devices, I-QARE DS-W Diabetes Testing Kit, No Coding Required, Travel Size
AUVON Blood Glucose Monitor Kit, High Accuracy Blood Sugar Test Kit with 50 Glucometer Strips, 50 30G Lancets, 1 Lancing Devices, I-QARE DS-W Diabetes Testing Kit, No Coding Required, Travel Size
Accurate Test
No Coding Required
Industry-leading Strips
Keep Track of Data
Regular price
$28.99
Sale price
$21.99
Unit price
per
Save 24%

DELIVERY
Standard Shipping:
S$3.09
, FREE on orders S$37.02+
Estimated to be delivered on
08/06/2022 - 10/06/2022
.
Easy to Use. Get your blood glucose result in 5 steps, and the video in the listing provides more operation details to optimize your testing results, even you're a first-time user, you can use it correctly. Our friendly customer support will always be here to answer your questions and help to resolve your concerns. (30 Day Money Back Guarantee)

EXCEEDS INTERNATIONAL STANDARDS. AUVON BGMs can function within ±10%, or ±10 mg/dl of laboratory values over 95% of the time, which is far beyond ISO 15197:2013 passing standard (within ±15% or ±15 mg/dl). The manufacturer is certified with CE mark, GMP, ISO 13485:2016, and ISO 15197:2013 without having any recall on the market in the past 14 years.

CUTTING-EDGE TEST STRIPS. We use cutting-edge test strips enzymes for blood glucose measurements. Our test strips are produced with unique Automatic Carbon Printing Technique to ensure that the quality of each batch of strips could be relevantly much more stable, precise and accurate. Additionally, PROMISED 0.16USD/pcs would keep you no pressure to repurchase.

KEEP TRACK OF DATA. You can record your test results by time and date in the included log book, while the machine also keeps a continuous 7/14/30 days average results, which will help tracking and managing your health. The test requires only a few blood samples and reads in 6 seconds. Automatic off means our device works longer without having to worry about wasting battery life.

ALL IN ONE: 1 x AUVON DS-W Blood Glucose Monitor, 1 x battery, 1 x Log Book, 50 x Blood Test Strips, 50 x 30 gauge Lancets, 1 x Lancing device, 1 x Storage Bag, 1 x Meter User Guide, 1 x Test Strip User Guide, Our Exclusive Lifetime Warranty and Technical Support and Friendly Customer Service.
View full details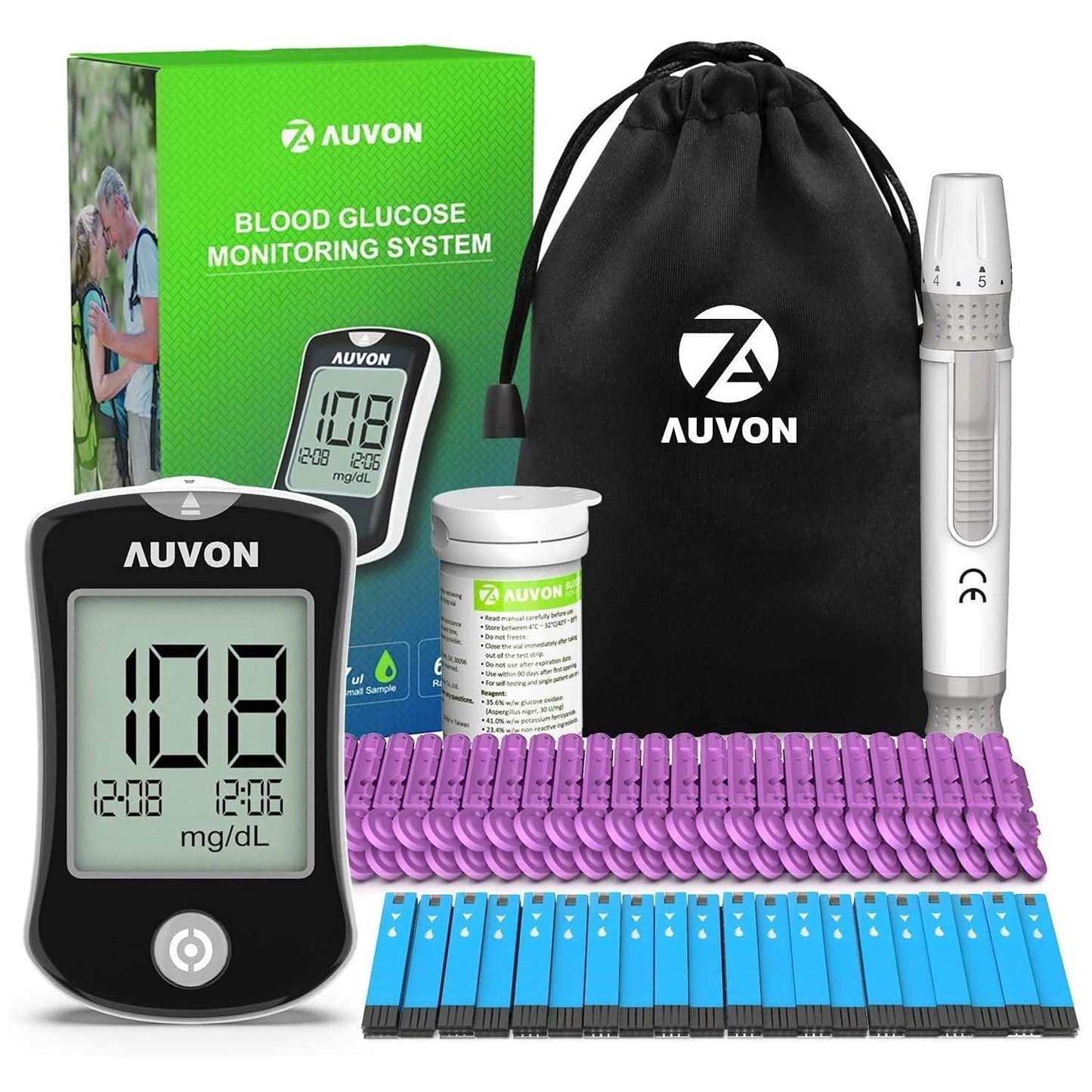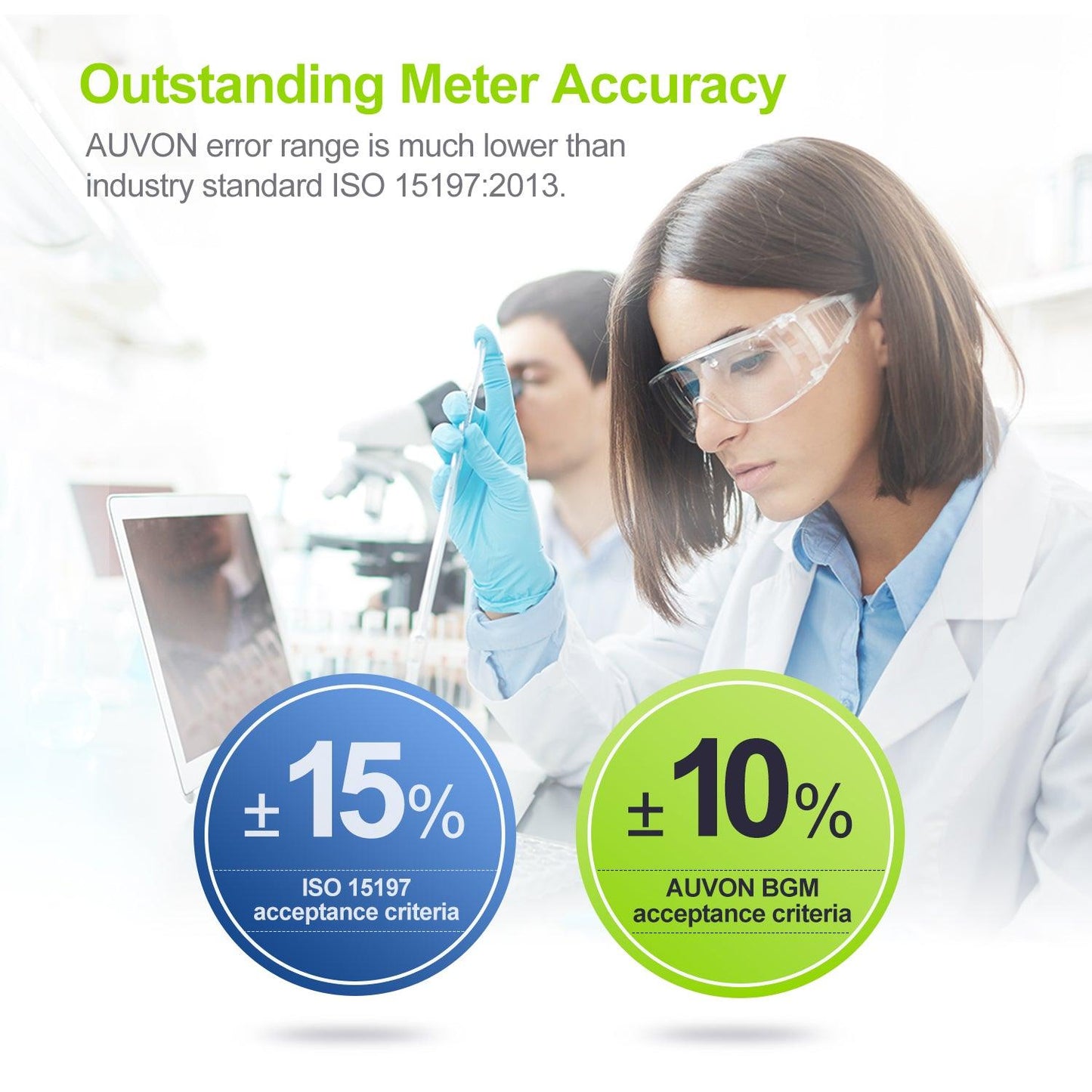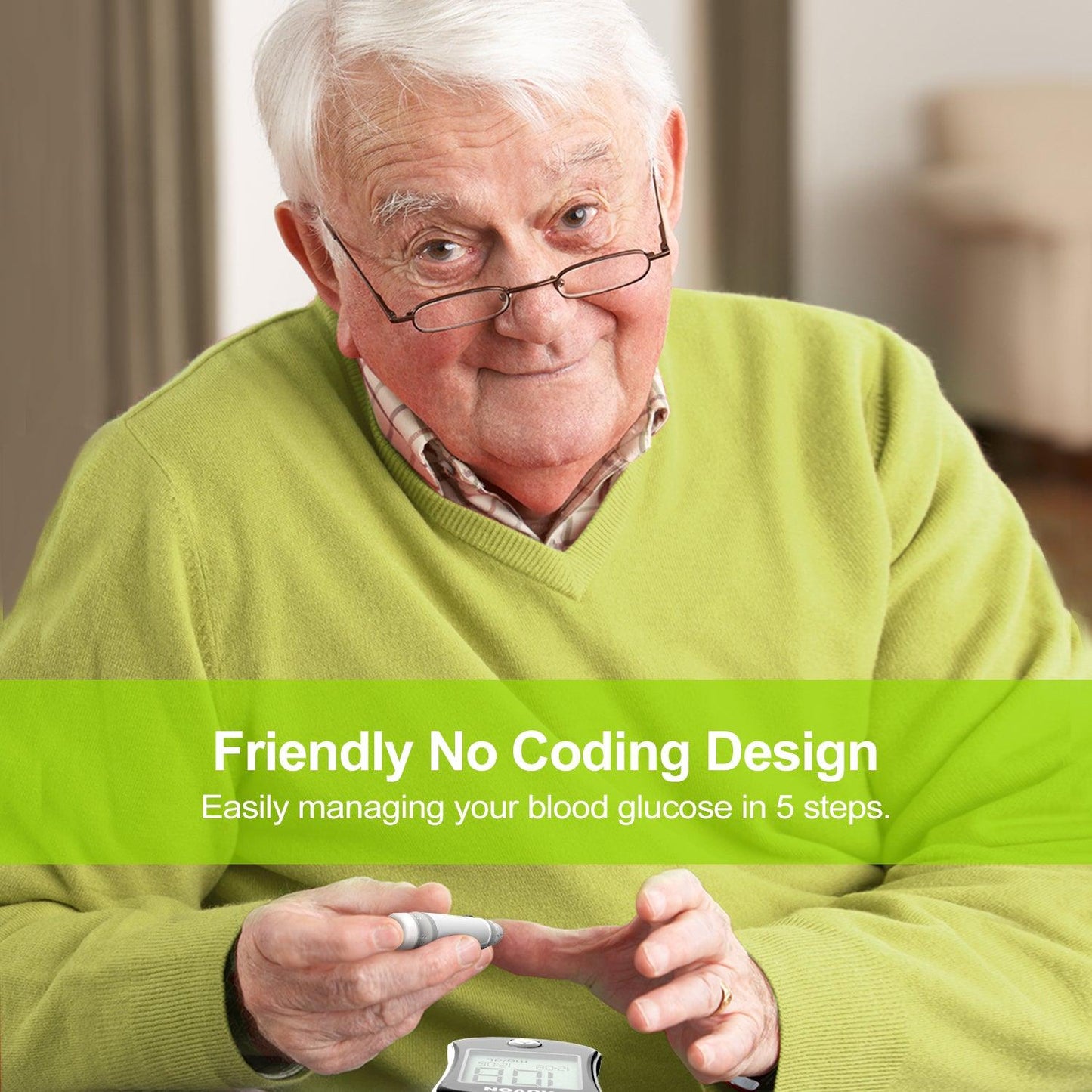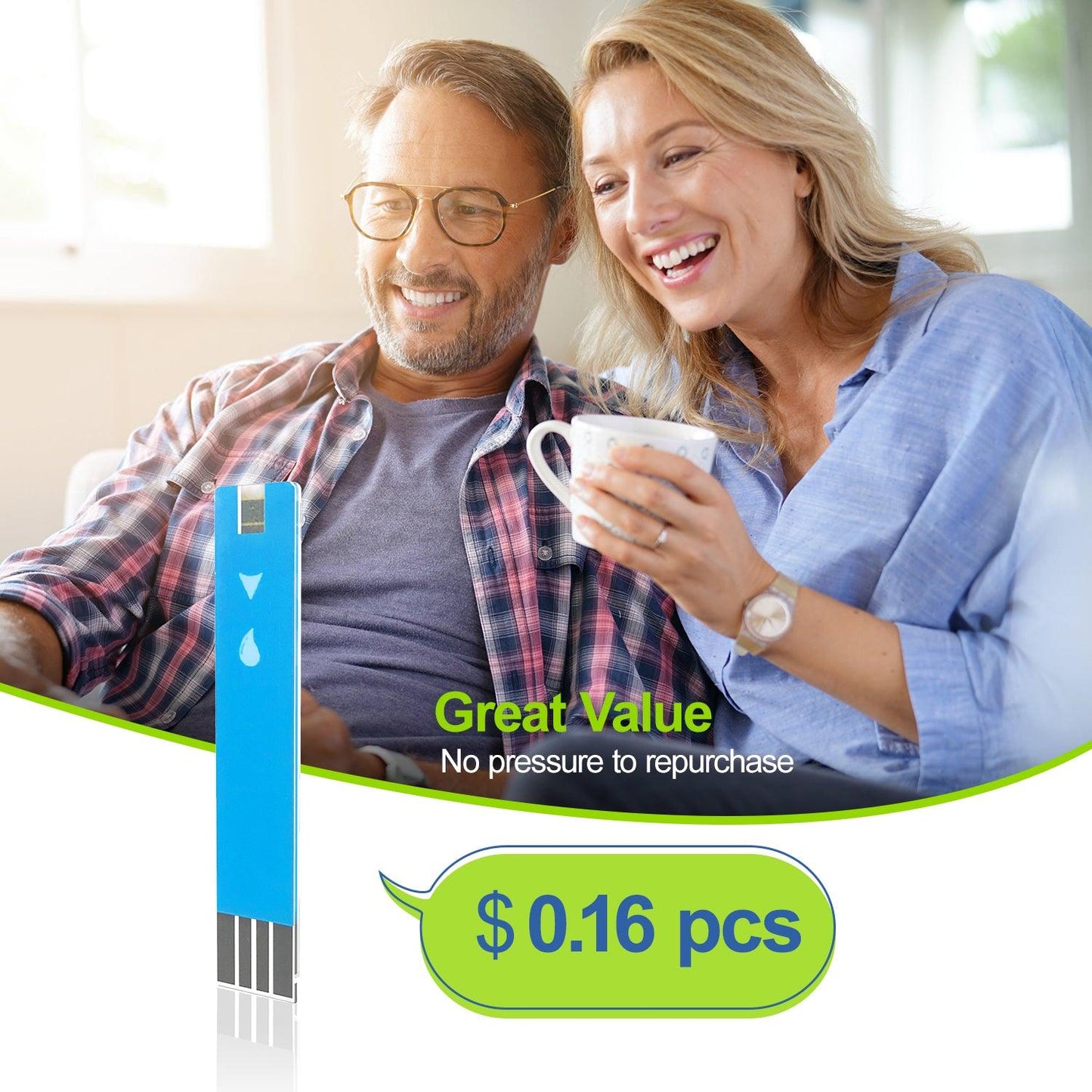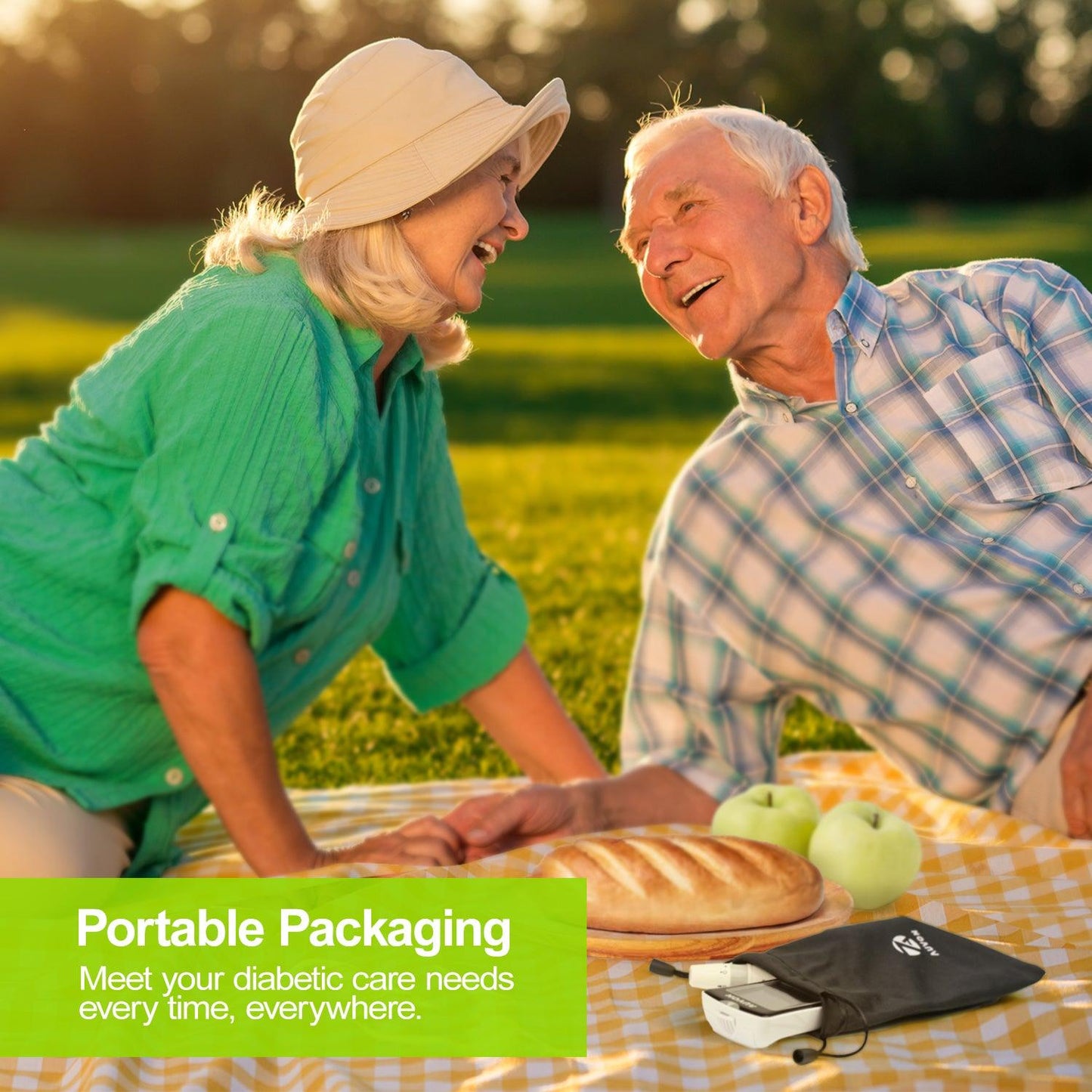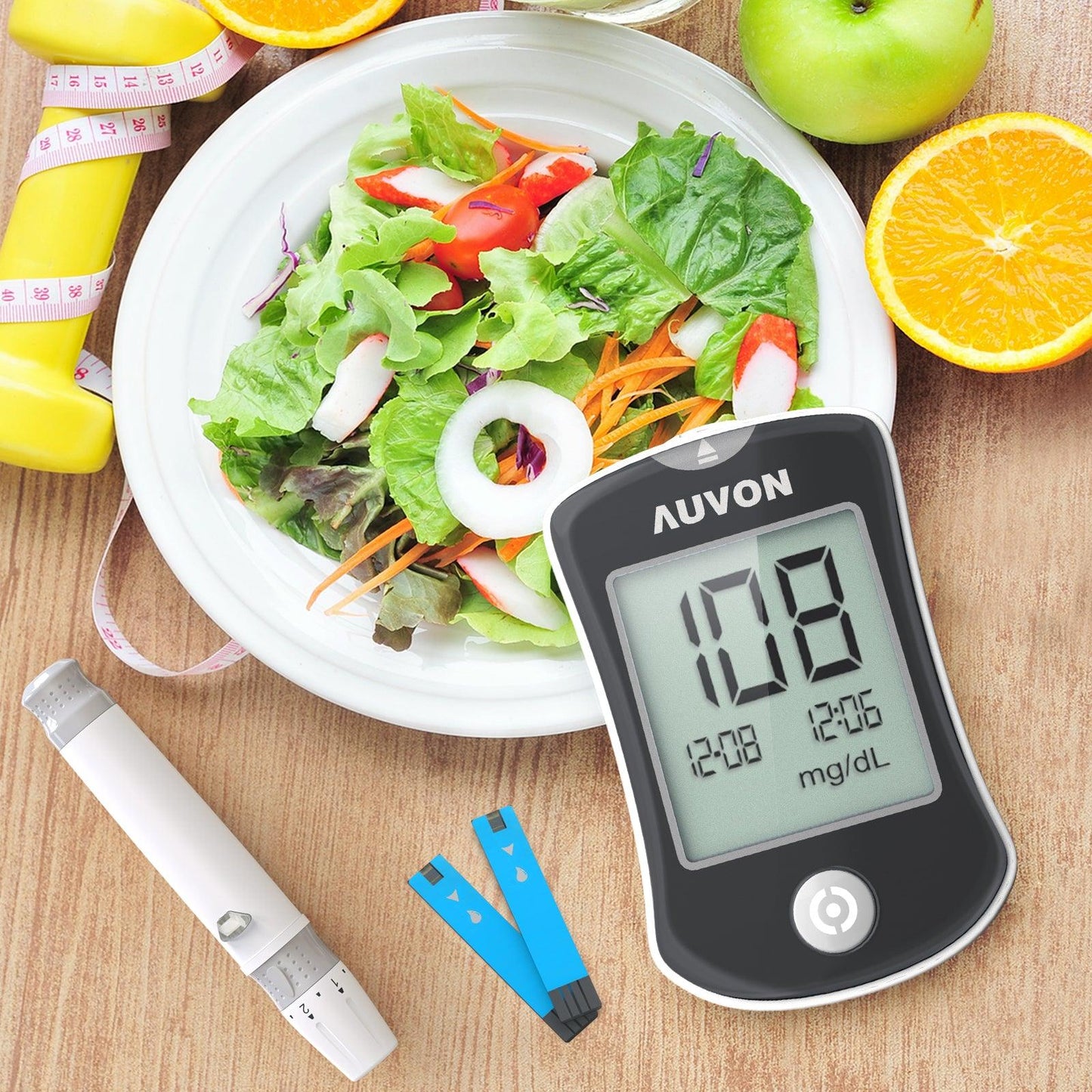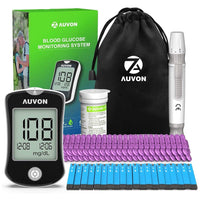 Regular price
$28.99
Sale price
$21.99
Unit price
per
Save 24%
PRODUCT DETAILS

REVIEWS

REVIEWS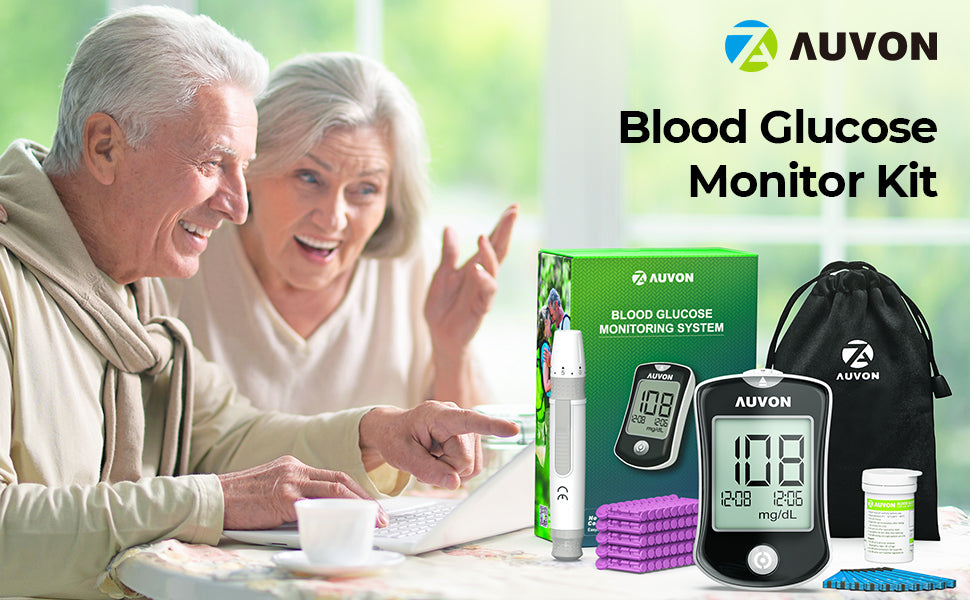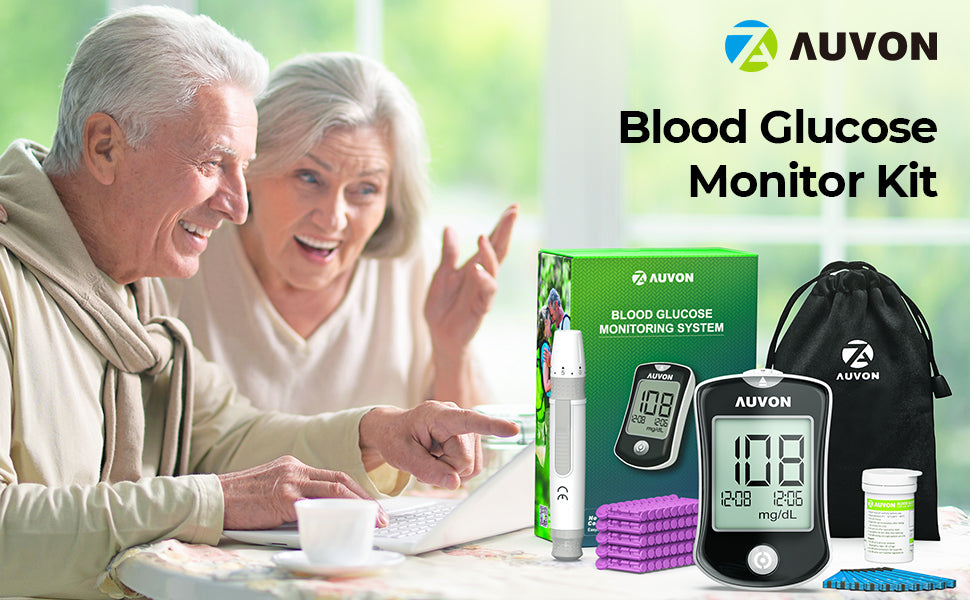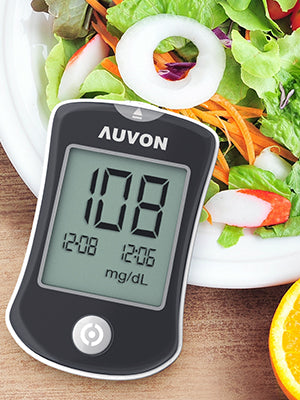 Why choose AUVON DS-W Blood Glucose Meter?
AUVON Blood Glucose Meter provides the best care for the elderly, pregnant women, diabetics, obesity group and other people. For a quality BGM, the data accuracy is the most critical. AUVON Glucose Monitor has passed the laborary test and it provides more accurate test results. Normally, 95% of measured glucose results fall within ±10mg/dL of lab reference value for blood glucose concentrations <100 mg/dL and within ±10mg/dL of the laboratory reference value for glucose concentrations >100mg/dL.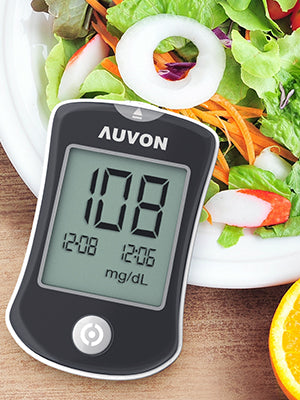 Ultra-long Duration

The kit with CR2032 3V lithium battery. The battery should last about 1000 tests.

Cutting-edge Test Strips

PROMISED 0.16 USD/pcs would keep you no pressure to repurchase.

No-Coding

AUVON monitor can recognize batch codes encrypted on each test strip, so there is no need for you to manually insert any code with each new batch.
Less Painful

Five depths, less pain and more friendly.

The lancet pen has automatic ejection function to prevent accidents.

Fast and Easy to Read

Just 6 seconds to get the test result after collecting the blood sample.

Accurate and Reliable

AUVON Blood Glucose Meter exceeds international standards. The meter and strips are equipped with industry-leading biosensor and technologies.