Accurate Test
No Coding Required
Industry-leading Strips
Keep Track of Data
Regular price
Sale price
$33.99
Unit price
per

DELIVERY
Standard Shipping:
S$3.09
, FREE on orders S$37.02+
Estimated to be delivered on
08/06/2022 - 10/06/2022
.
Leading and Reliable. Approved by CE, GMP, ISO13485:2016 and ISO 15197:2013, AUVON DS-W glucometer adopts advanced biosensor and auto carbon printing tech to offer reliable glucose data for users.

Easy to Use. Follow the glucose monitor kit operation video and you can get results in 6s. The code-free design, 10-depth settings and smooth release all make finger pricking easy, fast and painless.

User Friendly. The large LCD clearly displays the information and makes reading easier. Four alarms remind you of your daily glucose test and the auto-off function saves the power for the machine.

Easy to Track and Manage Data. The included logbook allows you to record your daily data, and the large memory capacity stores average of 7/14/30 days and helps track and manage your glucose better.

Perfect Starter Kit. 1 x AUVON DS-W Blood Glucose Meter, 150 x Test Strips, 50 x 30G Lancets, 1 x Lancing Device, 1 x Pouch, 1 x Battery, 1 x Logbook, 1 x Meter & Test Strip User Manual and our customer service.
View full details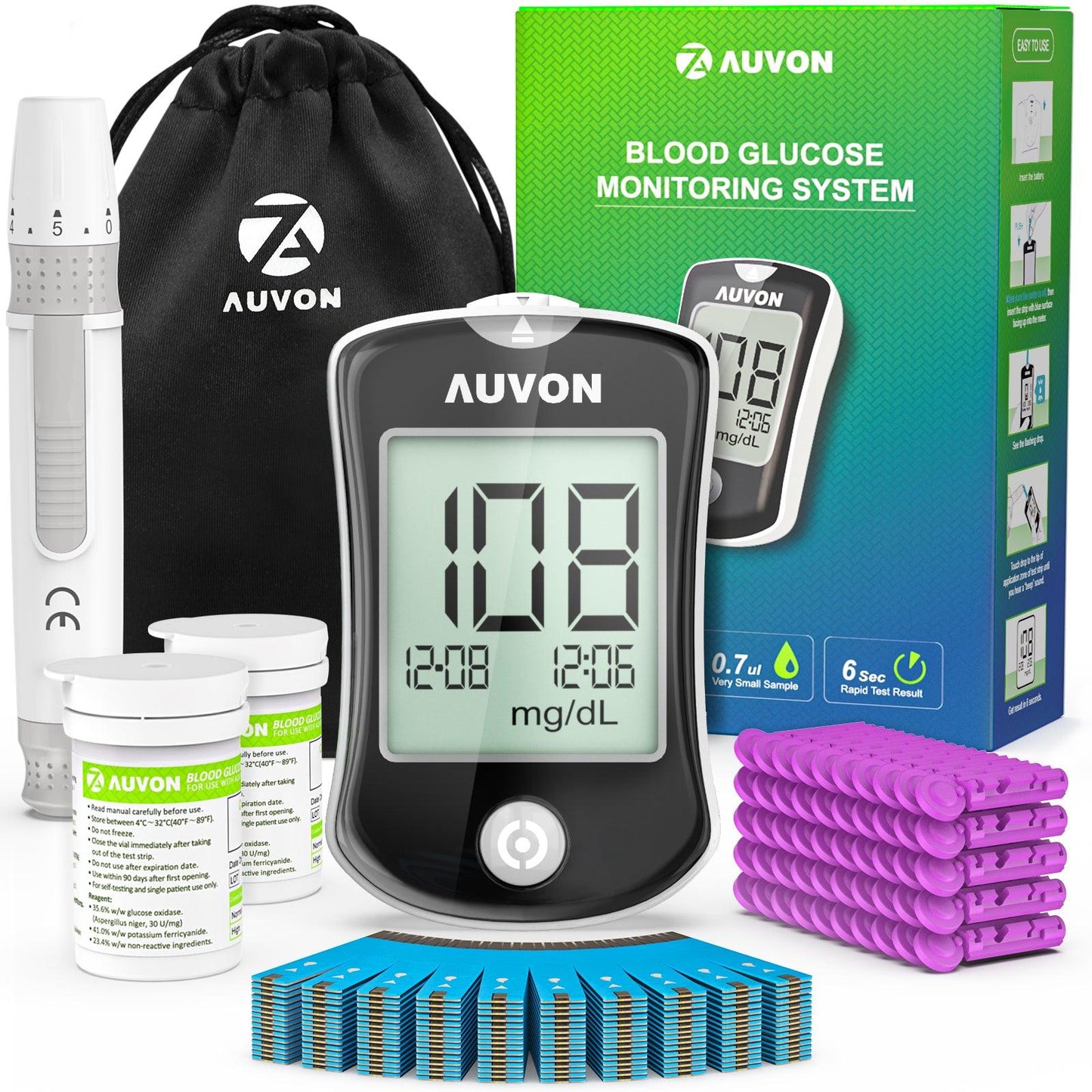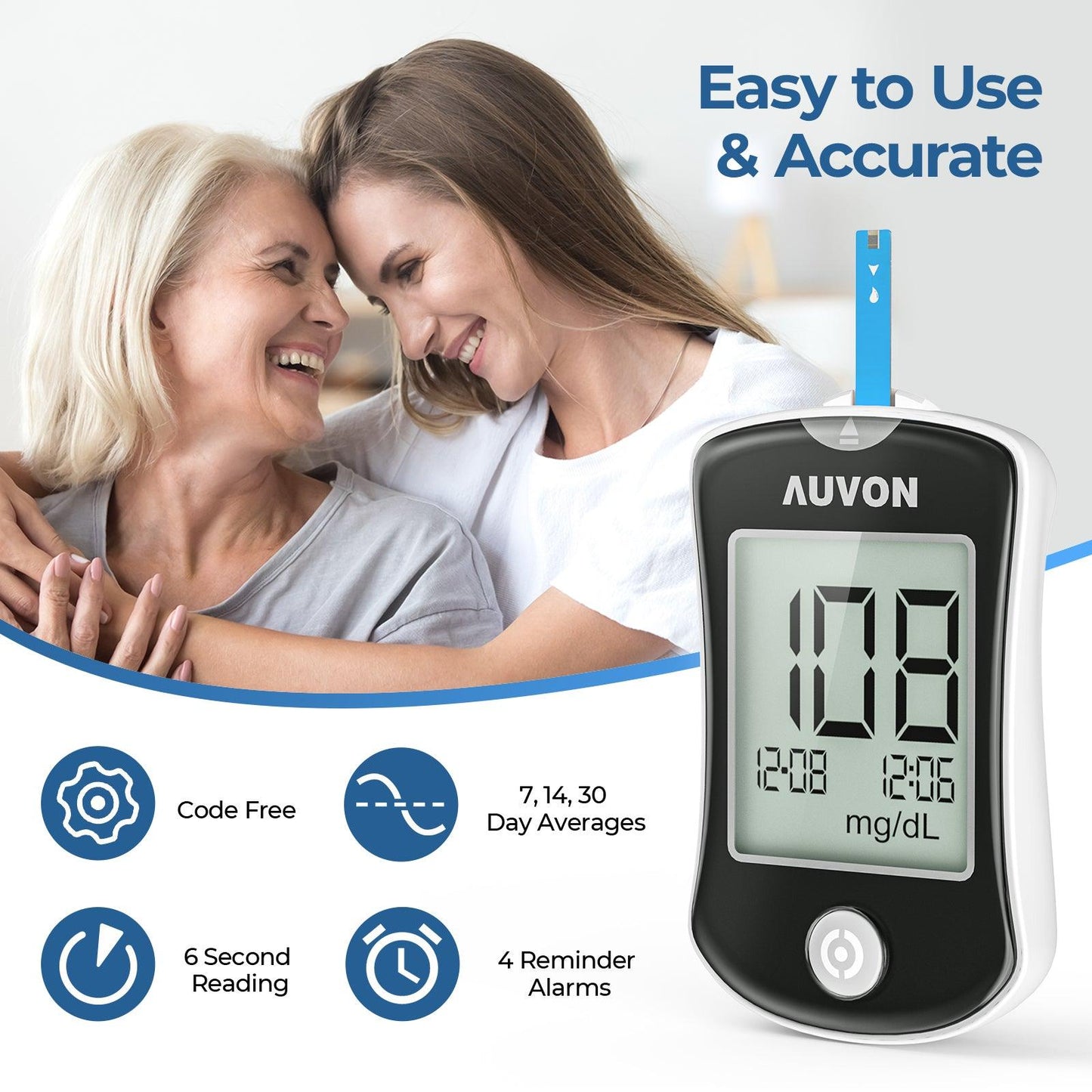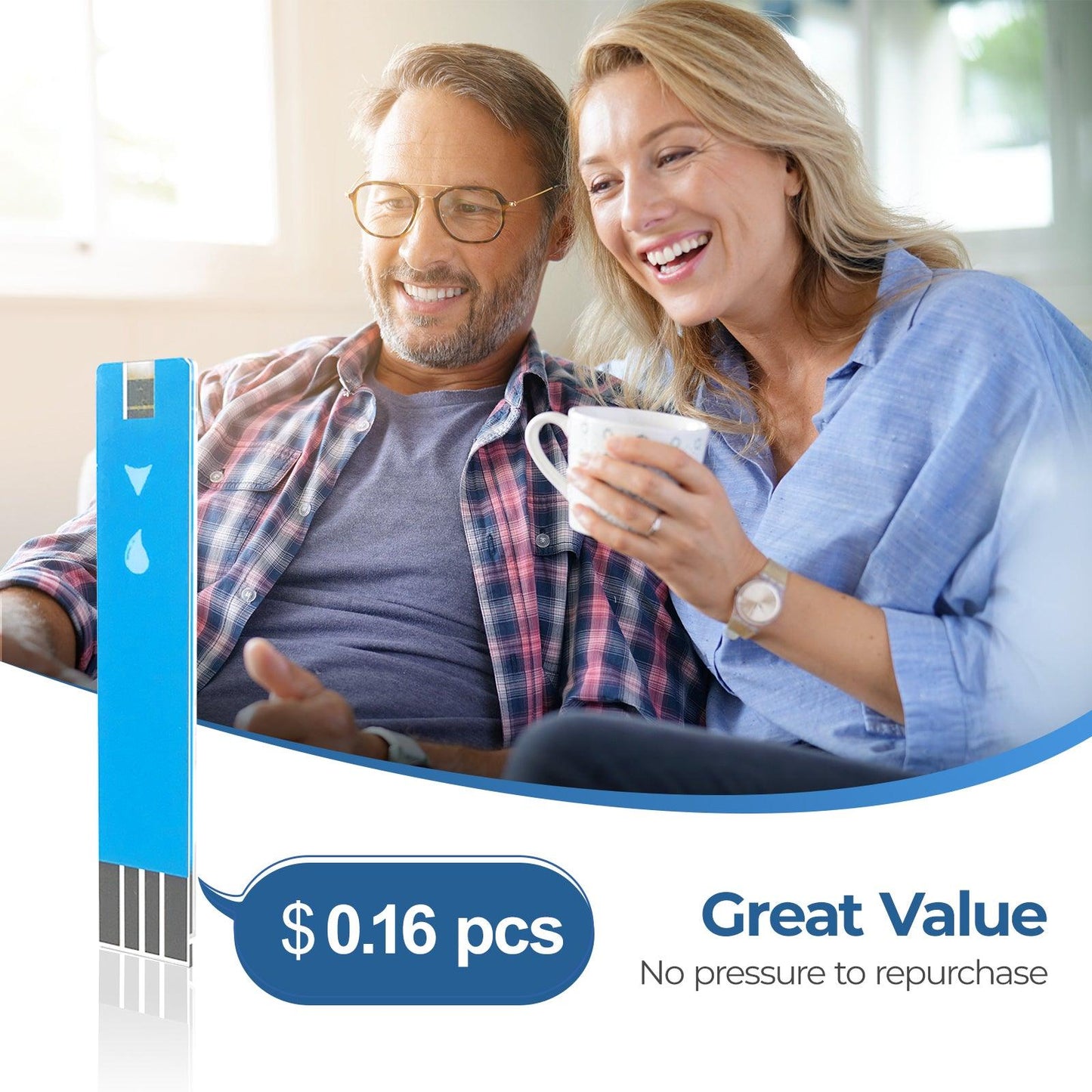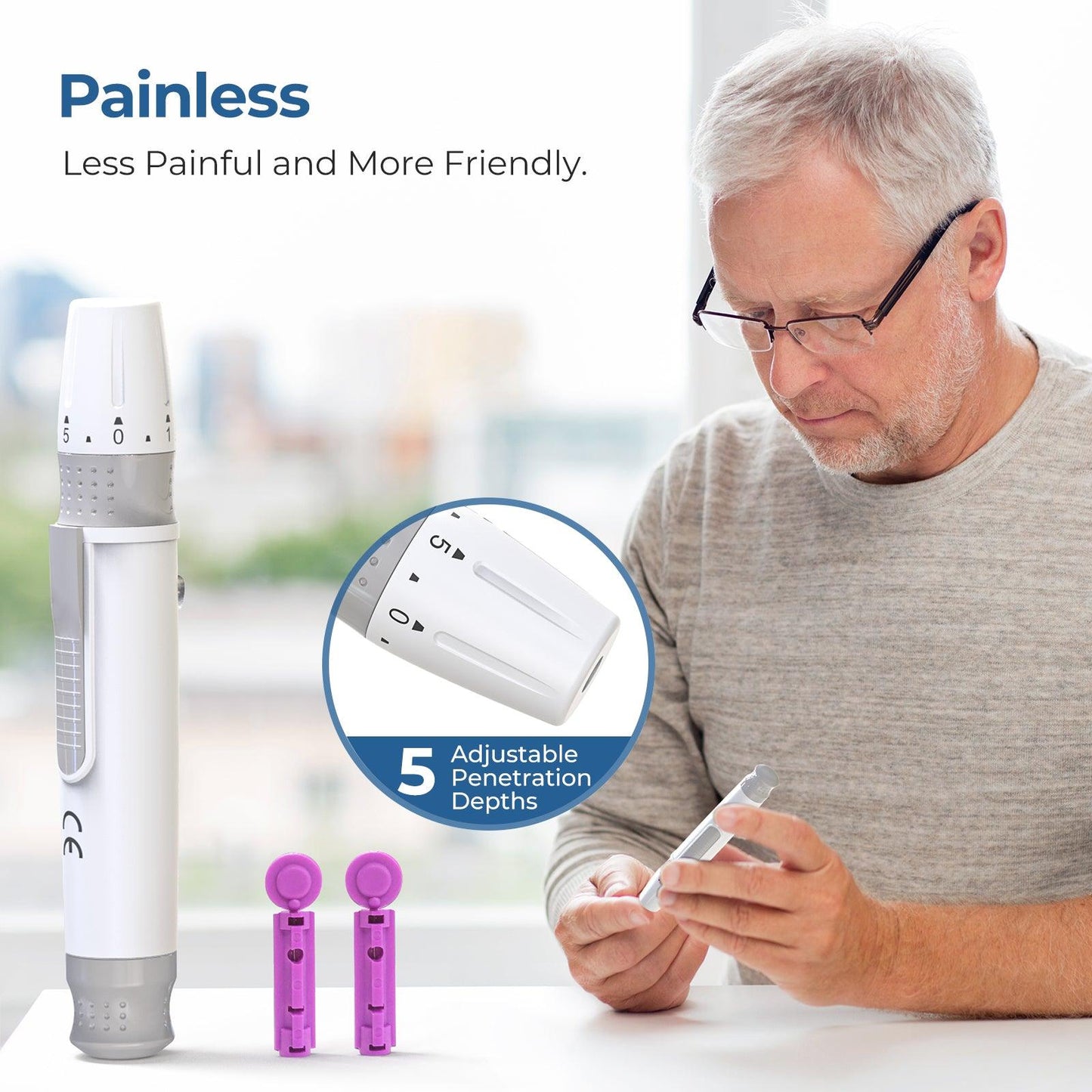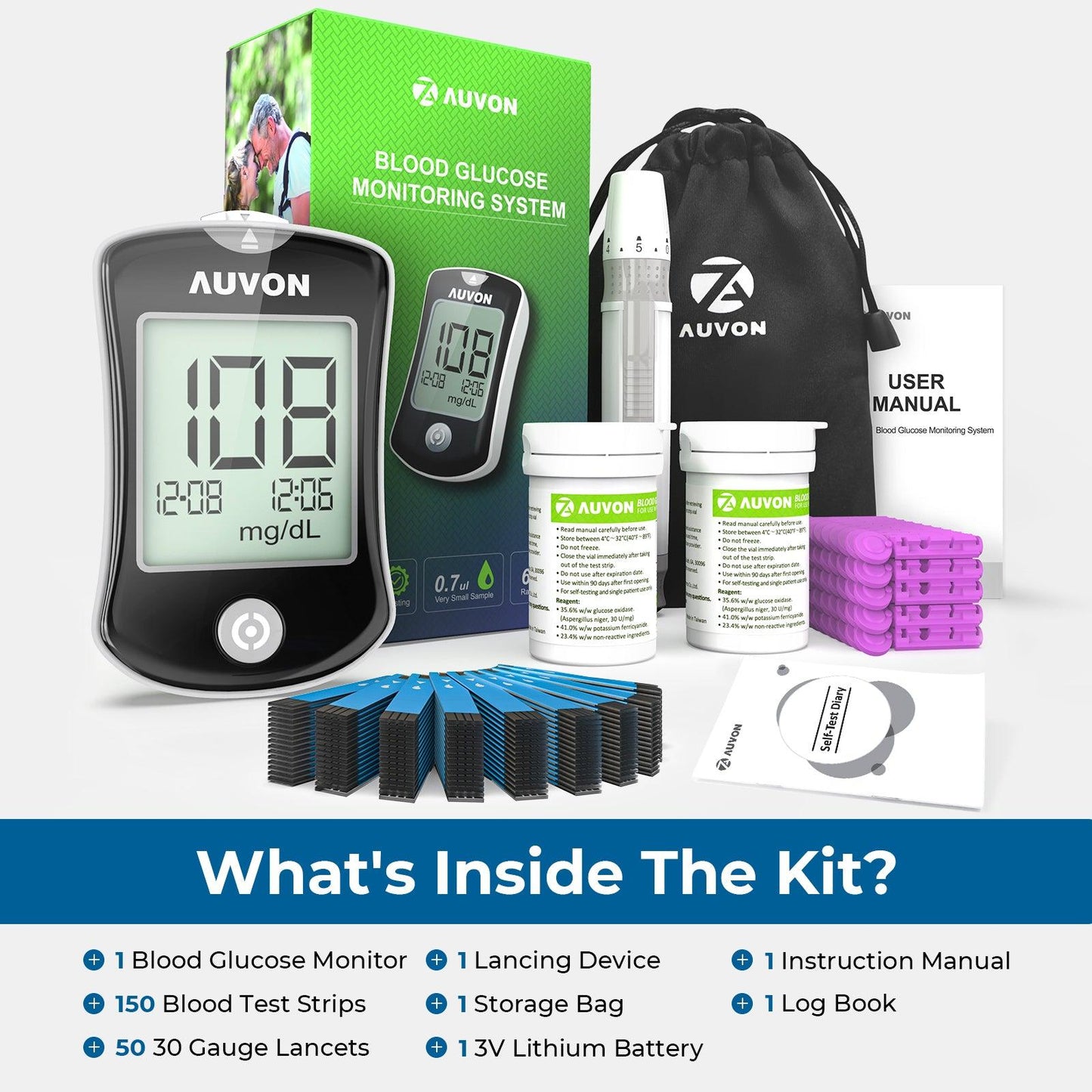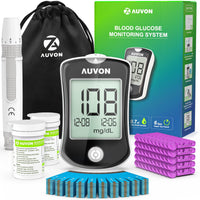 Regular price
Sale price
$33.99
Unit price
per
PRODUCT DETAILS

REVIEWS

REVIEWS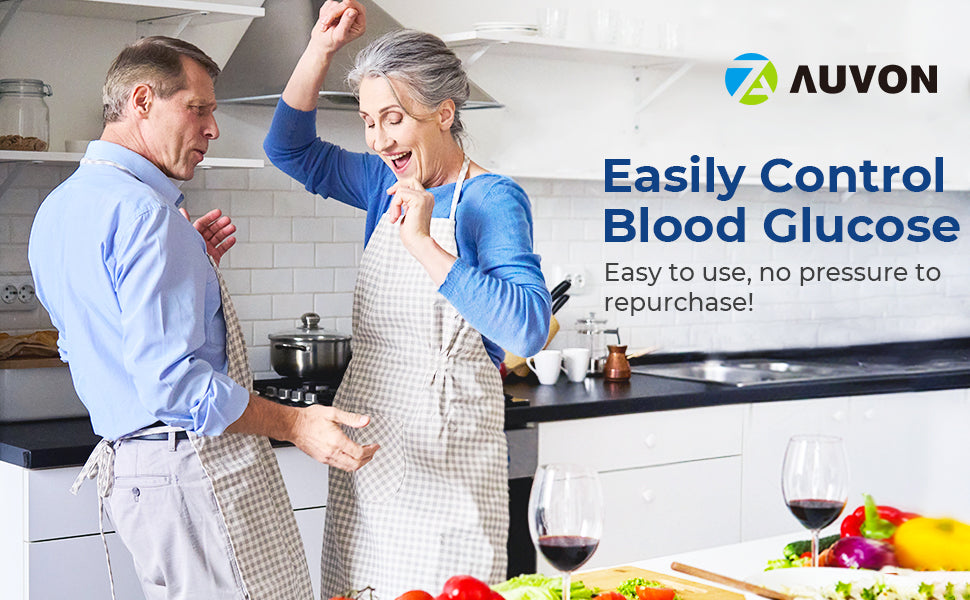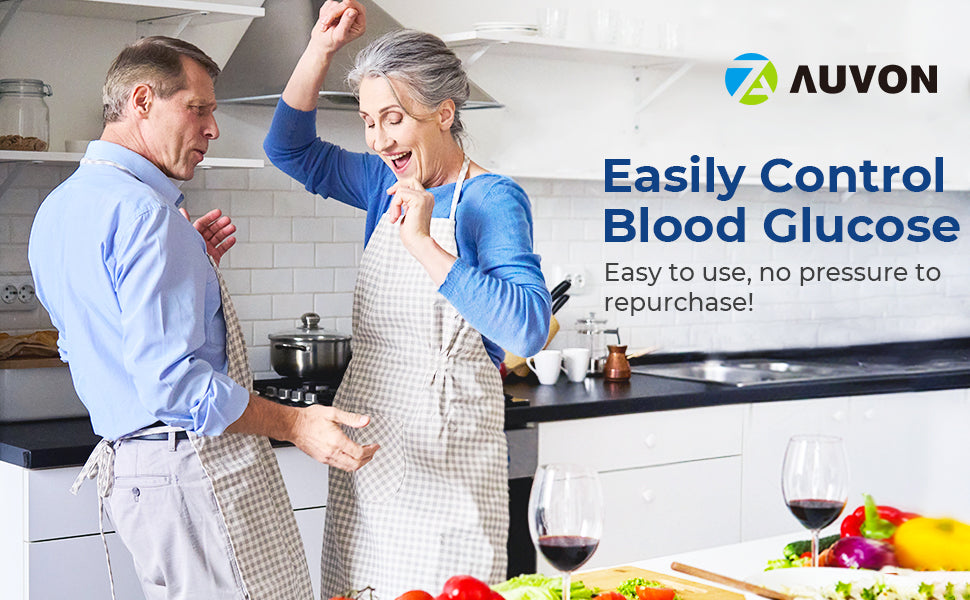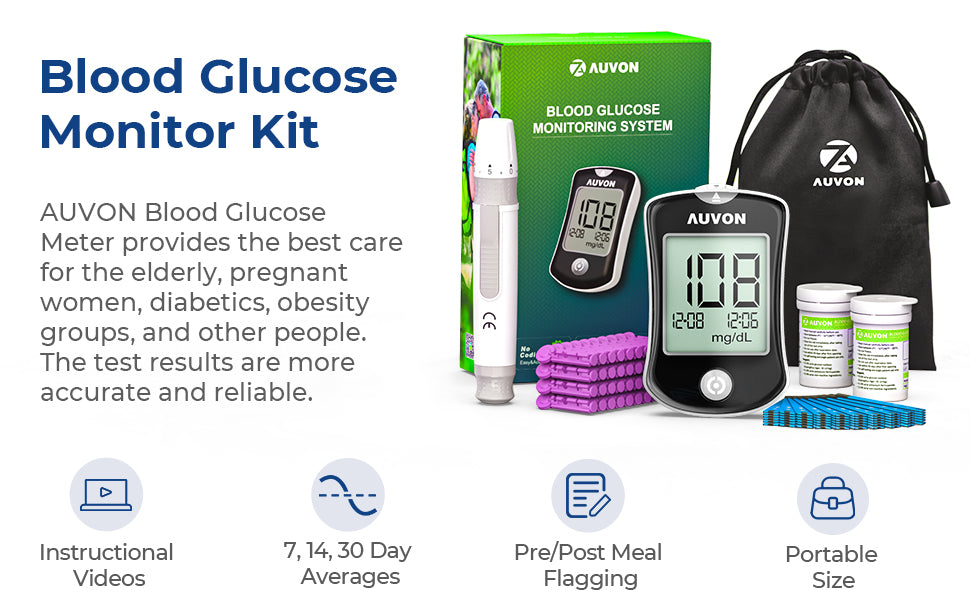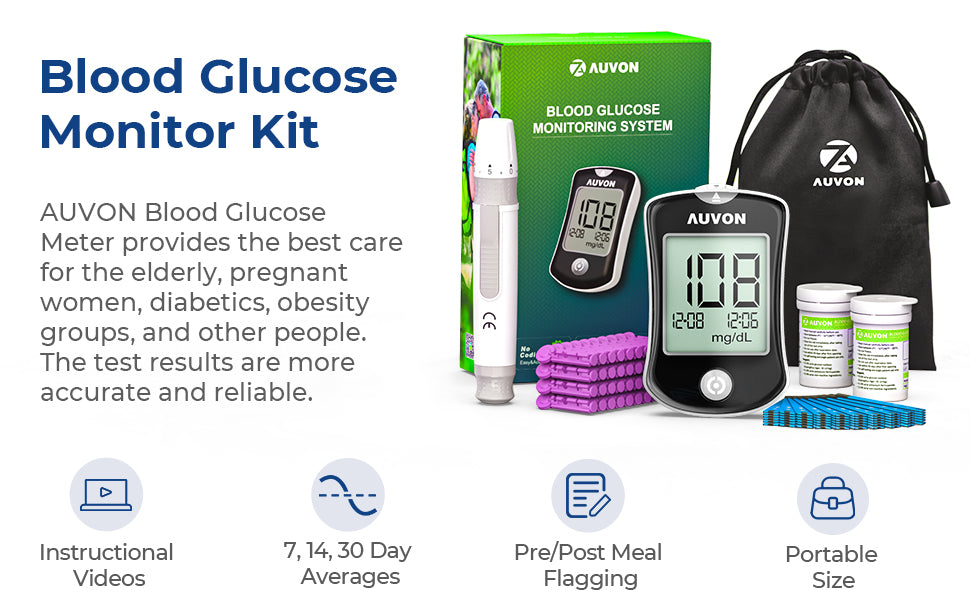 Great Value Test Strips

PROMISED 0.16 USD/pcs would keep you no pressure to repurchase.

Accurate and Reliable Results

The glucometer is equipped with industry-leading biosensor and technologies, won't be interfered with other sugar.

Less Painful

Automatic ejection function and 10 depth settings, less pain and more friendly.
Fast and Easy to Read

Only 6s to get the test result after testing 0.7µl blood sample.

Ultra-long Duration

CR2032 3V lithium battery can last about 1000 tests.

No-Coding Required

The glucose monitor recognizes the encrypted batch code on each test strip, doesn't need to manually insert the code.