Stay Cool

Breathable All Night

Easy Replacement

Patented Orthopedic Invention
Regular price
Sale price
$21.99
Unit price
per

DELIVERY
Standard Shipping:
S$3.09
, FREE on orders S$37.02+
Estimated to be delivered on
08/06/2022 - 10/06/2022
.
Great Pillow for Side Sleepers. Are you a side sleeper? Long-term side sleep distorts hip joint and aggravates your body pain. AUVON knee wedge pillow with high density memory foam provides adequate cushioning and support to promote even spinal alignment and relieves pain for the lower back, hips, knee joints, and sciatica. Enjoy a deep sleep all night.

Patented Orthopedic Invention. Joint-developed by orthopedists and the AUVON team, AUVON Specialty Medical Pillow is invented based on American LLHR (leg-length-to-height ratio) with double wider surface for calf-free movement, 30% deeper curvature for thigh and knees, and 20% longer for calf support. Above customized designs offer great support and comfort.

Stay Cool and Breathable All Night. AUVON orthopedic between legs pillow features 16 ventilated air holes matching with side stitched mesh and promotes airflow all night. Lightweight, soft and soothing knitted fabric helps relieve the stuffy feelings on your legs.

Move Freely Throughout the Night. Unlike other pillows, AUVON knee support pillow has extented adjustable and adhesive strap, which securely binds your thigh without falling and offers continual support while you readjust your sleep positions. Sleep comfortably and move freely in any position.

Easy Replacement and 2 Year Warranty. Each AUVON sciatica pain relief under knee pillow comes with 2 sterile and washable covers for daily cleaning and maintenance. For any questions or concerns, please feel free to contact us for a hassle-free return.
View full details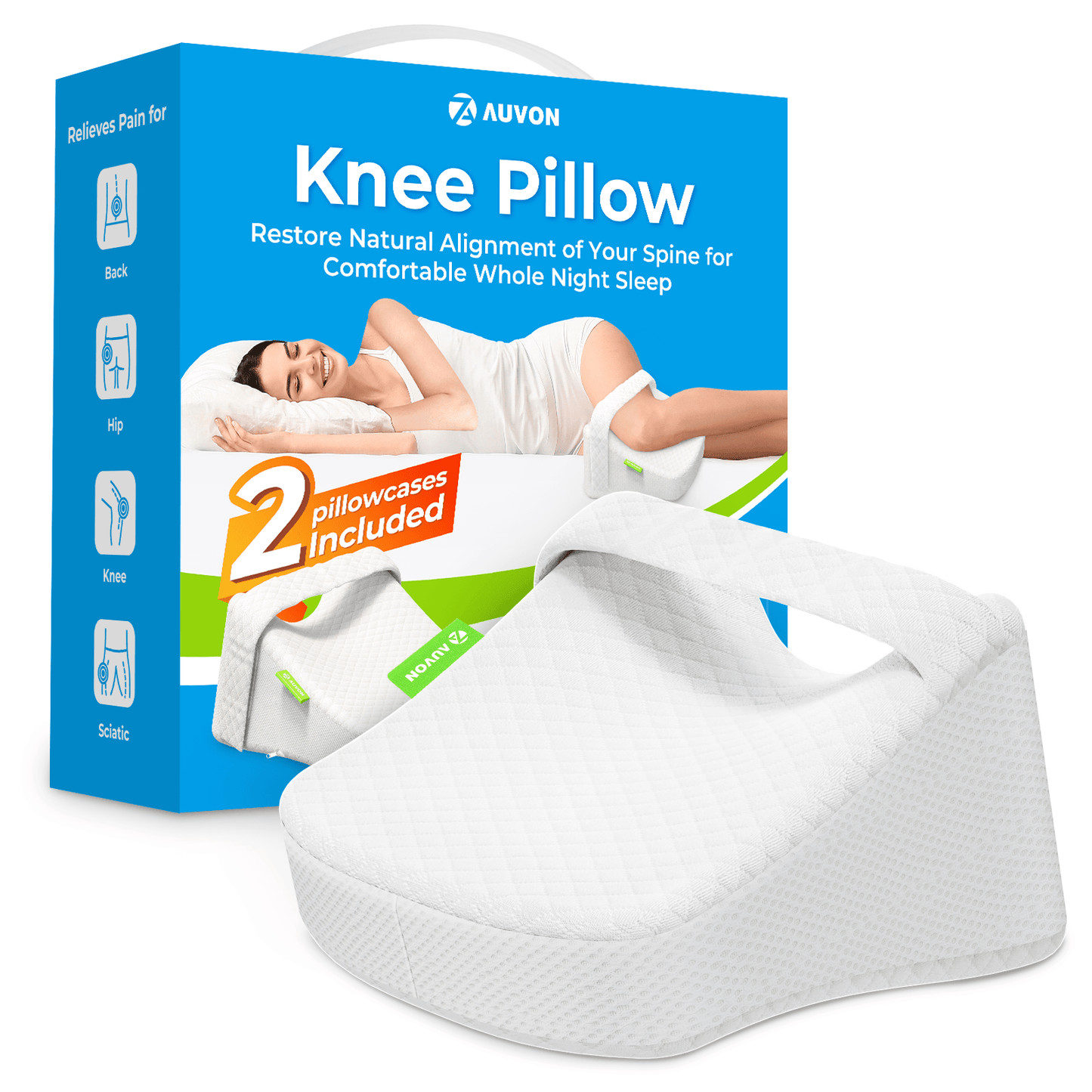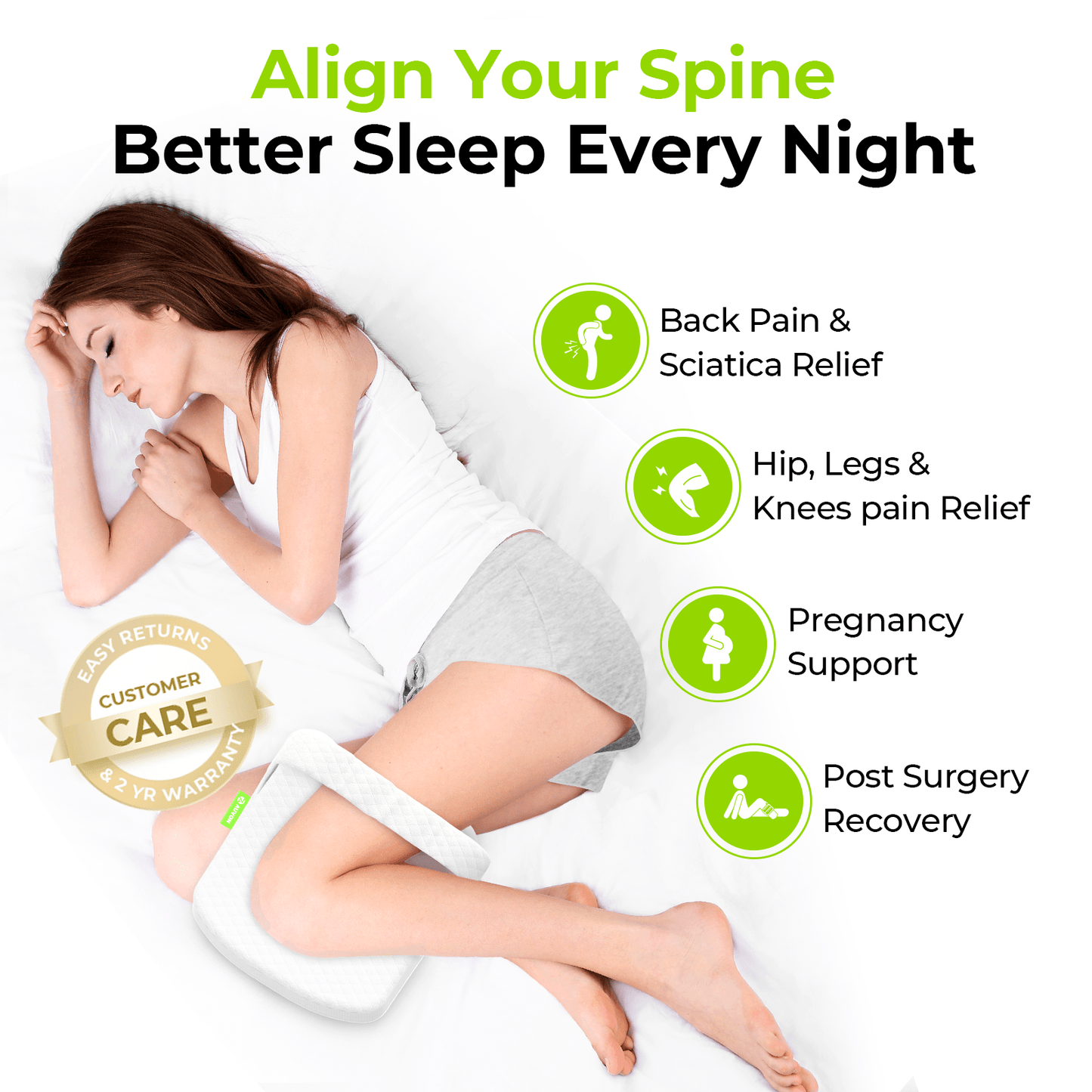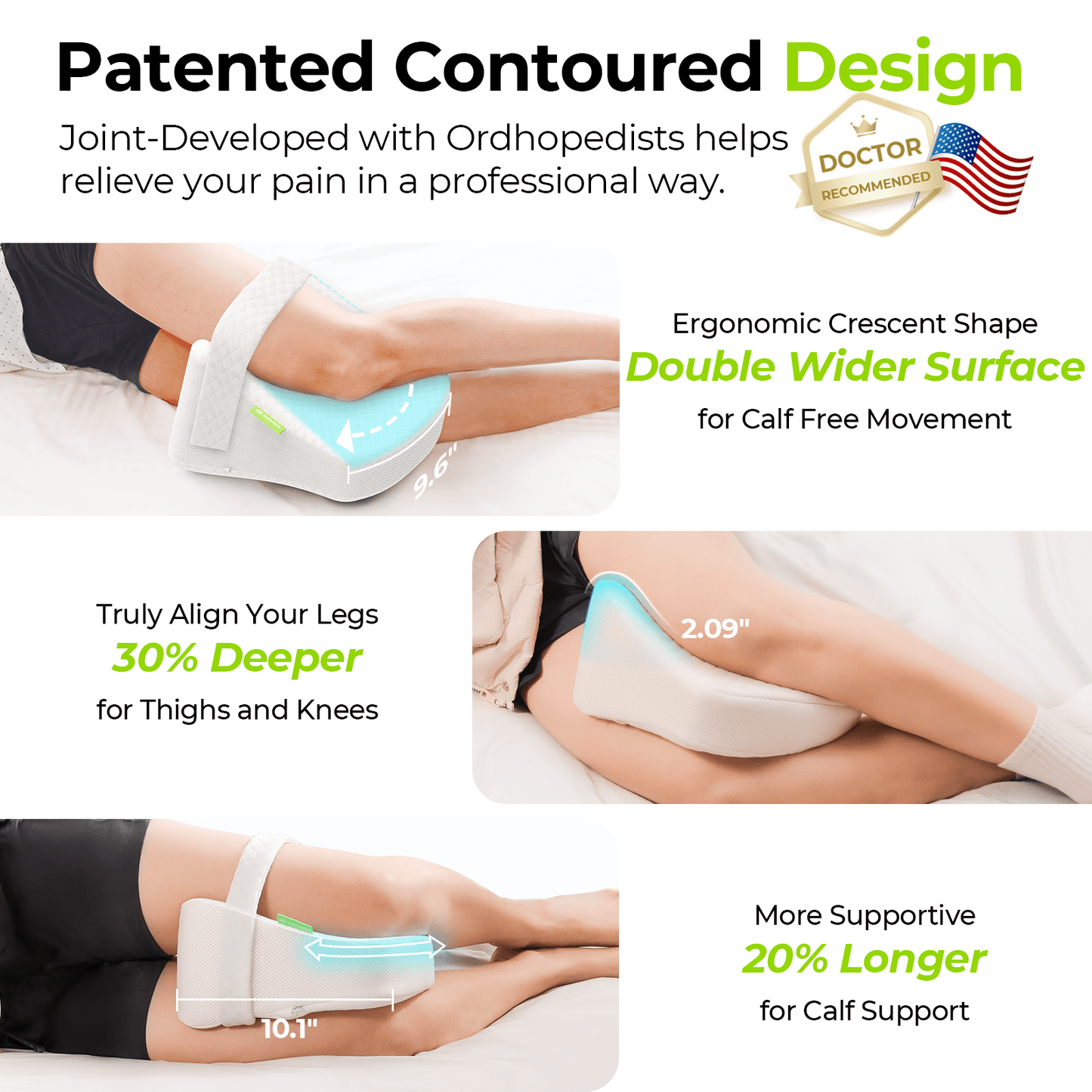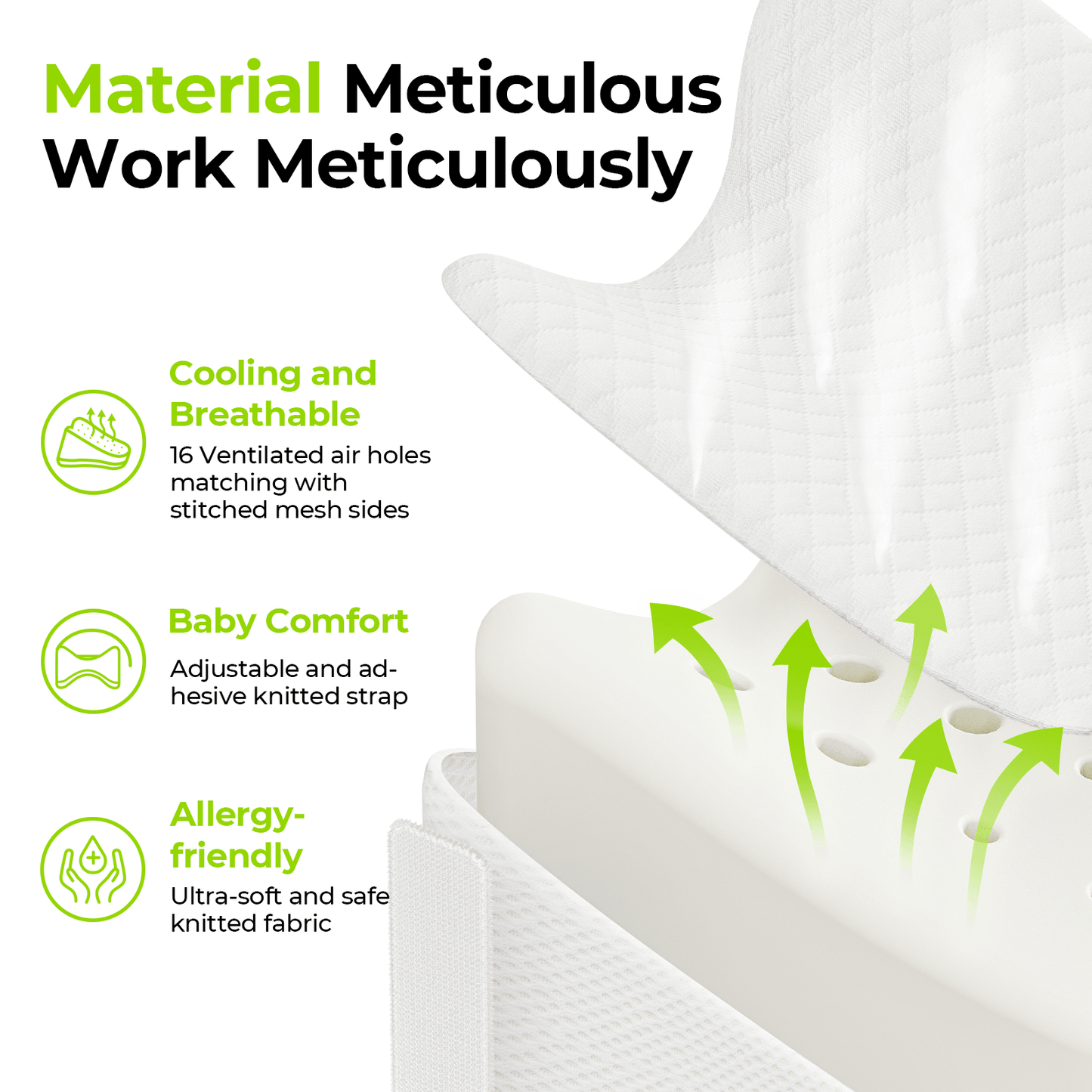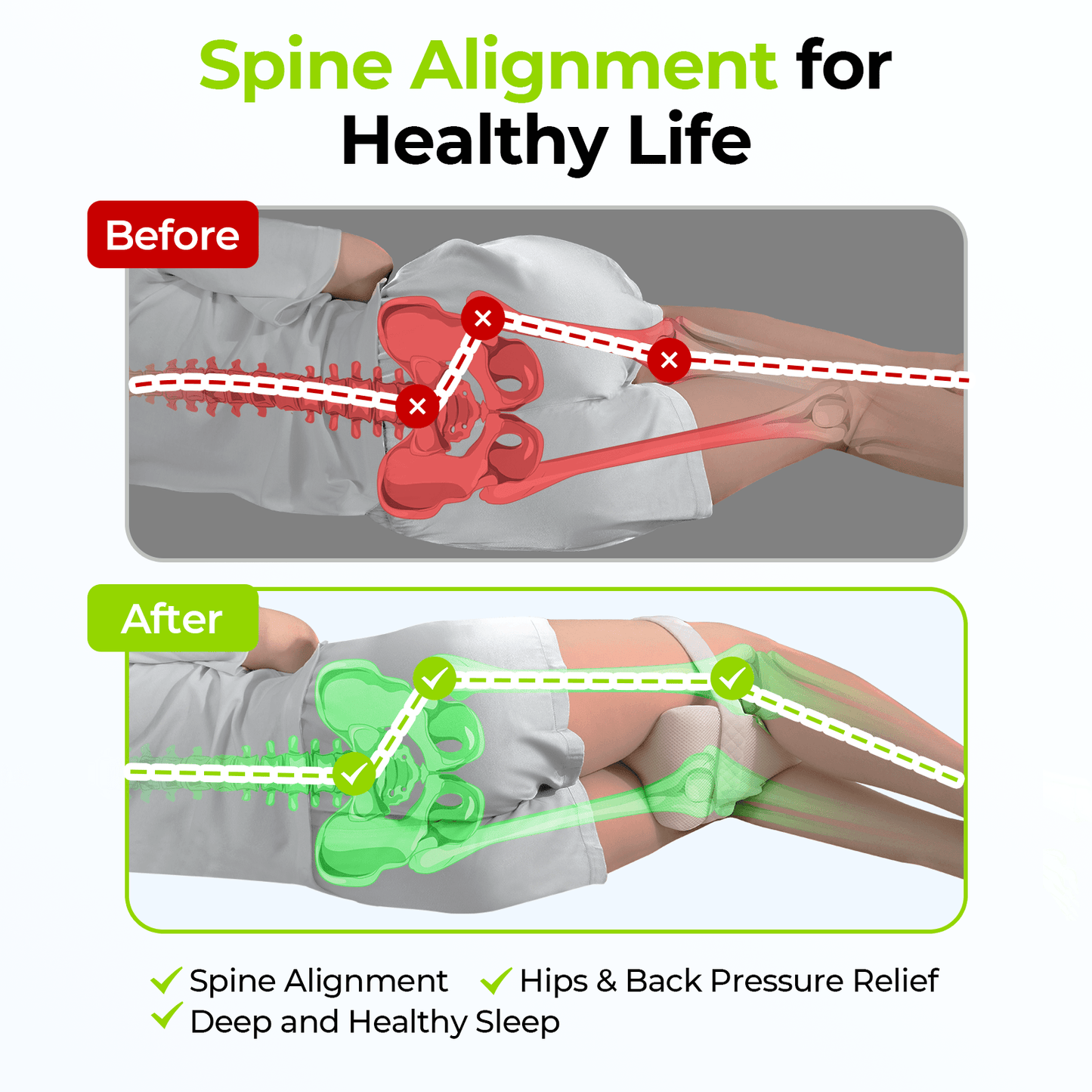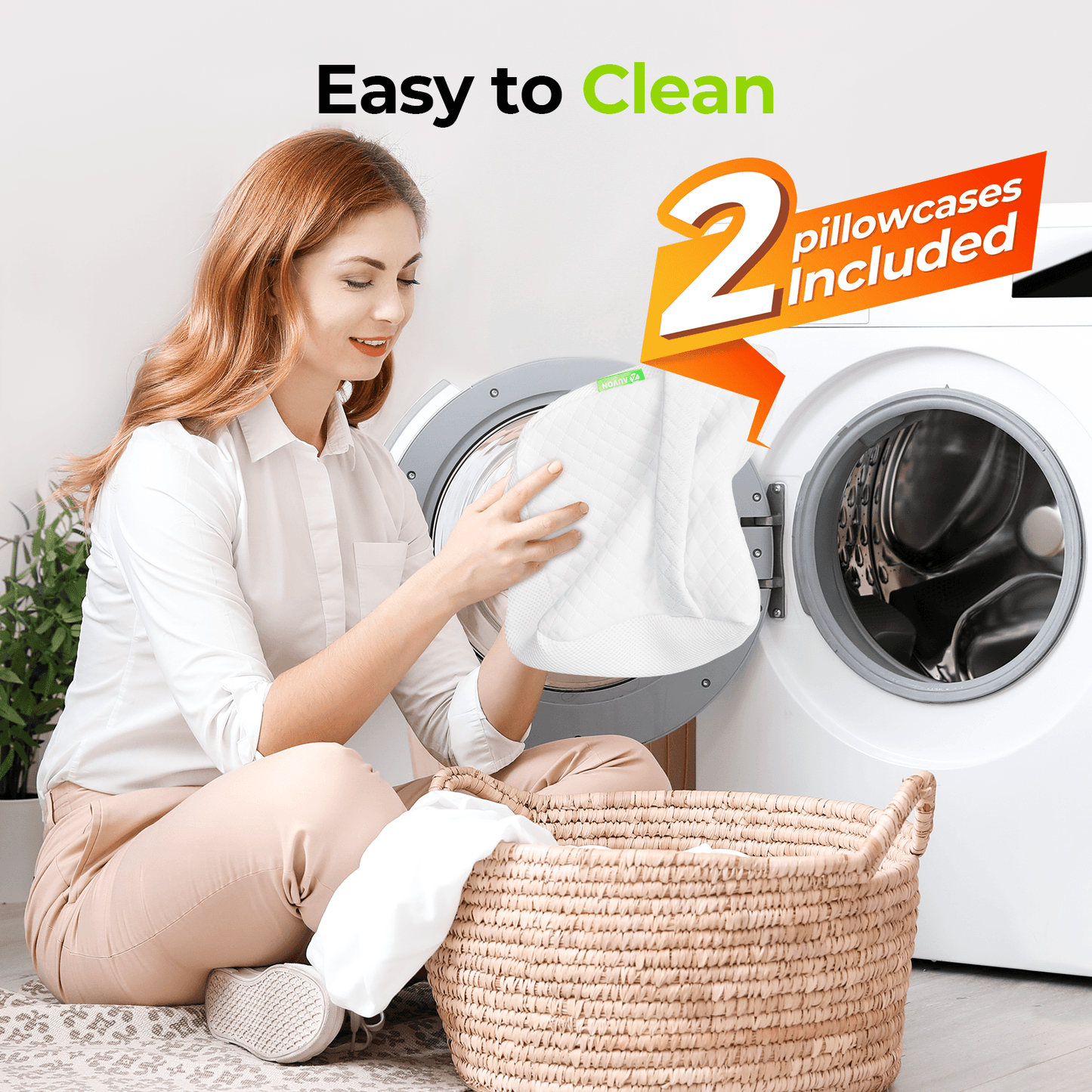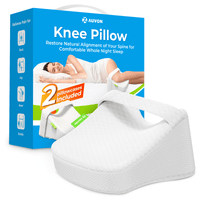 Regular price
Sale price
$21.99
Unit price
per
PRODUCT DETAILS

REVIEWS

REVIEWS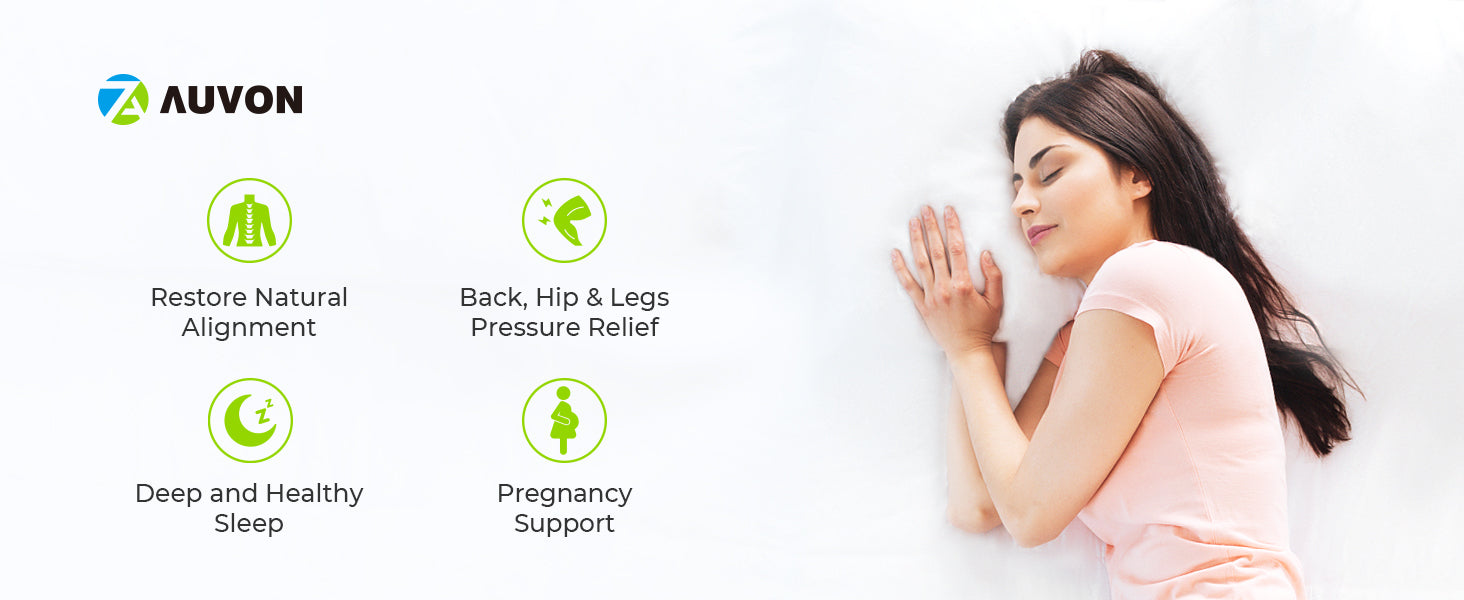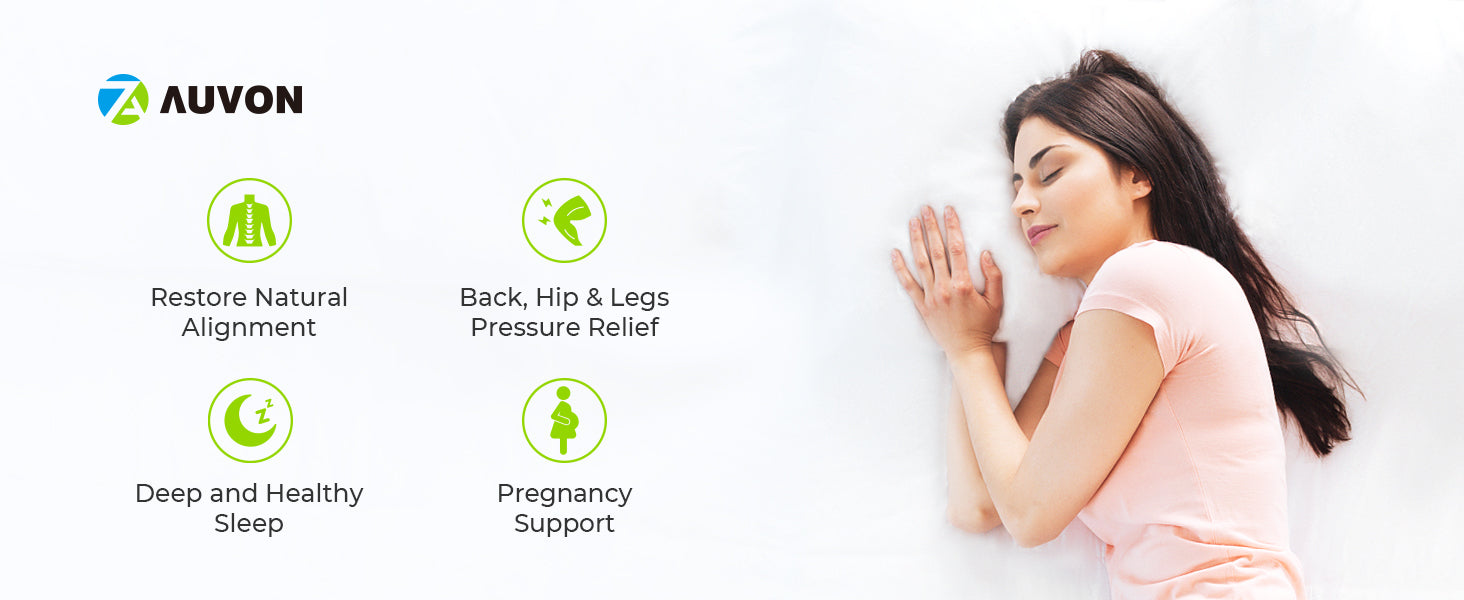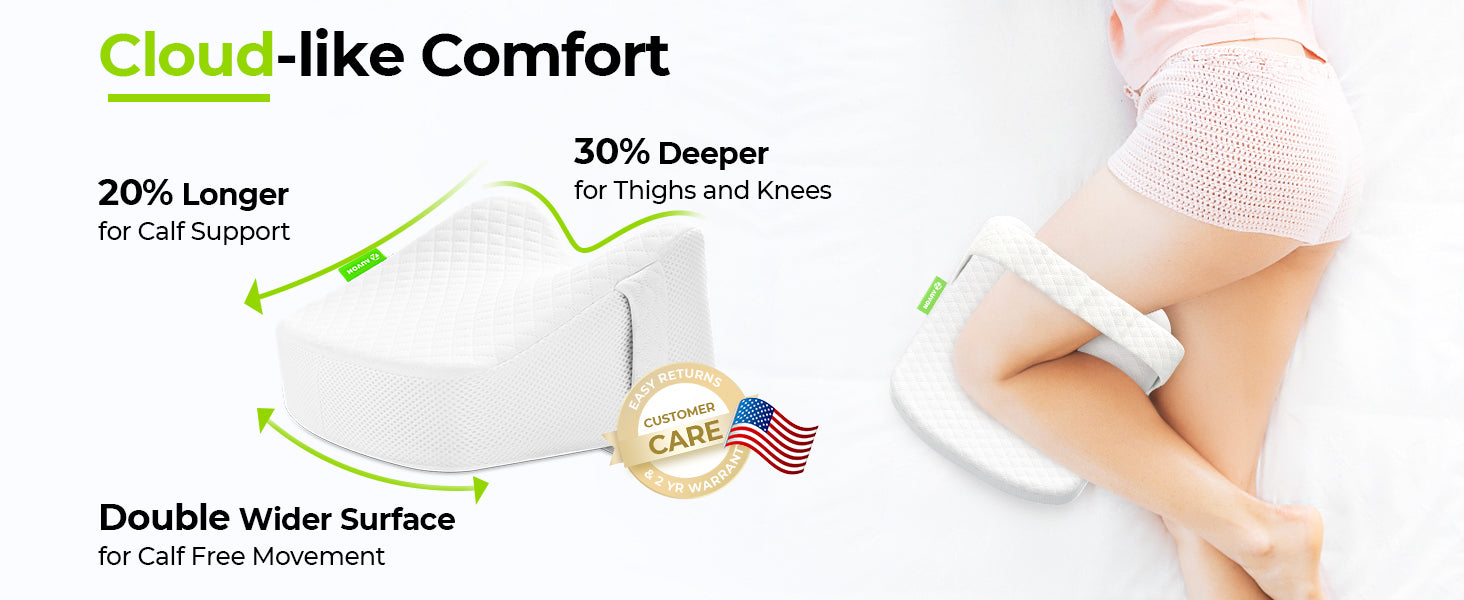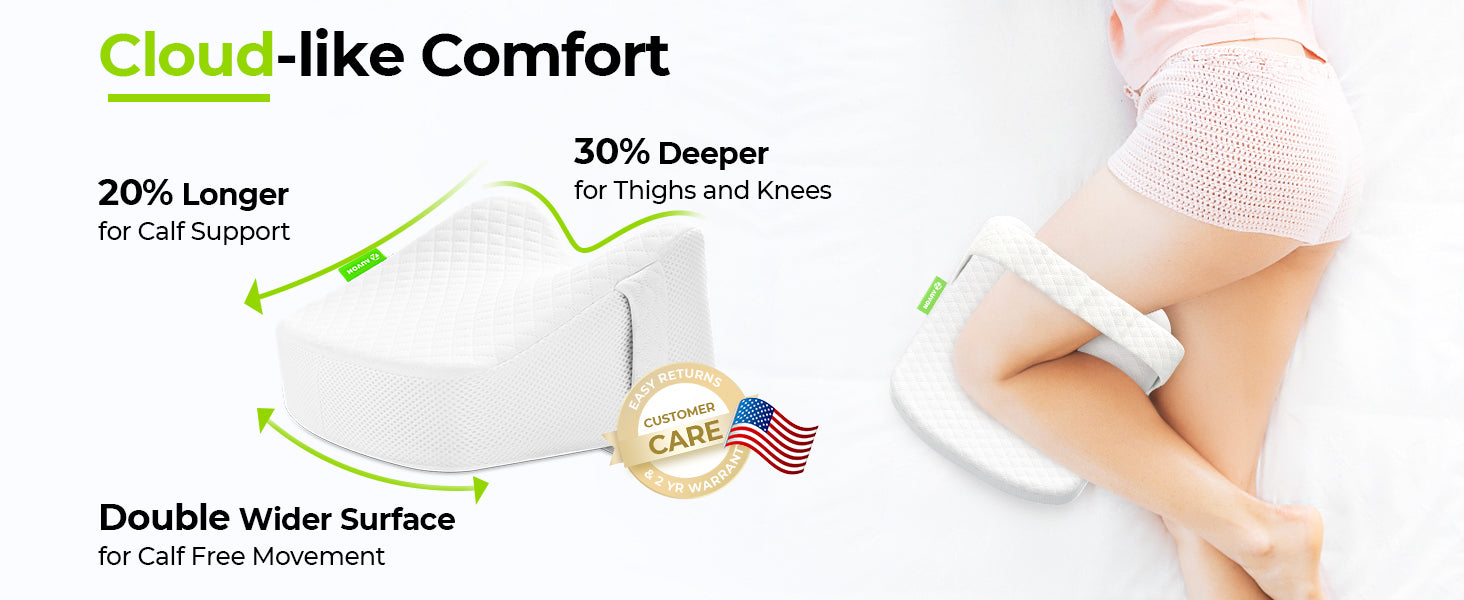 Without AUVON Pillow

Hips and Back Twist
Back, Hips and Legs Pain
Restless All Night

With AUVON Knee Pillow

Spine Alignment
Pressure Relief for Back, Hips and Legs
Deep and Healthy Sleep